64. (!) Parental Practices to Solidify Child's Athlete Character, w/ Richard Shorter
On Efficiently Working one's Parenting Approaches, from a "Non-perfect Dad"
 A big one for Parents, finally! 👨‍👦 "Non-Perfect Dad" Richard Shorter joins EWS to talk with Host Gonçalo Marques about Parenting Approaches to youngsters in sports.

 Keep in mind that this go crosswise and there's Educational gems packed here.

 We go through what may be healthier, and more enriching for a proper athlete and child development, and through what can be more inappropriate, or maladaptive in that sense. Always in mind that our main purpose is to promote reflection into one's Practices and views for their families and children (and for the Child as an Athlete in talent development processes!). Not imposing our views.

 Although Parents want the best for their Children, sometimes the best intentions are not accompanied by the best practices. And unfortunately, there's a set common displaced behaviors from Parents to their Children in Sports.

 Anyways, we unravel topics like (among others) :

 - The risks of overvaluing Winning, and of overemphasizing good scores, as it can bring conditionalisms + disregard important aspects in childs behaviors and mindset;

 - The benefits of creating a "Safe Harbor" (and touching on concept of "Safe Uncertainty")

 - Expectations and Demands from Parents

 - Athlete's Value vs Person's Value + values

 Enjoy! Tell us your thoughts or stories in the last link in this 'Description', or by commenting anywhere. And pin this Episode as an essential one for E-W-S... at home!

_____

Quotations:

 "Lots of fun away from what my kids are good at (...) I love my Children, AND they play Sports. I don't love my 'Sporty Children'."

 "I don't think parents set out to love their children because they play Sports, but I think sometimes they accidentally convey that and that's why we're seeing some Mental Health Challenges in young people."

 "If a coach understands the best outcome is a gold medal, then those habits (for parents) will be different to others more developmental orientated. And that's part of the challenge of the society we live..."

 "They (...) play against teams that are 2-3years older (...) And they prep the children: 'you're gonna lose, this is gonna be a tough game, we want you to have a tough experience - here's what we want you to get out of this... That's brilliant in coaching!"

_____

Timestamps:

Intro + Preview > (01:10) ;
Beginning Richard's Path > (09:04) ;
1st Look at Self-Awareness of Processes in Relationships than on Behaviors (on winning and losing) > (12:14) ;
"I was a Failure" Personal Value & Conditionalisms (Expectations and Demands) > (16:30) ;
(!) Counter Cultures - Process & Results > (20:52) ;
Ideas for Clubs' Social Media (Better Uses) > (23:36) ;
Another Menace around Winning (Displaced Attitude) > (29:31) ;
Roles and Tools - Star for "Safe Uncertainty" from HERE > (34:42) ;
On Covid Issues related to Youth Sports (Low Motivation) - Build Routines > (42:20) ;
(!) Perspective: Lessons from Failure - Pride & Shame tweak > (50:10) ;
Importance of Stories ; Psychology ; Questions > (55:15) ;
Parents' Interventions Outside of the Coaches' > (01:02:03) ;
A Wish + Conclusion & Wrapping Up + References > (01:04:31) 

_____

-- We appreciate your feedback: By leaving a Review for EWS HERE, you are automatically helping athletes/youngsters in need (see website) 

-- Learn More 

-- Tell us your thoughts / questions by audio - quick and anonymously if wanted 😉

-- We give you tips, may we receive some TIPS from you? 
Conversations with Experts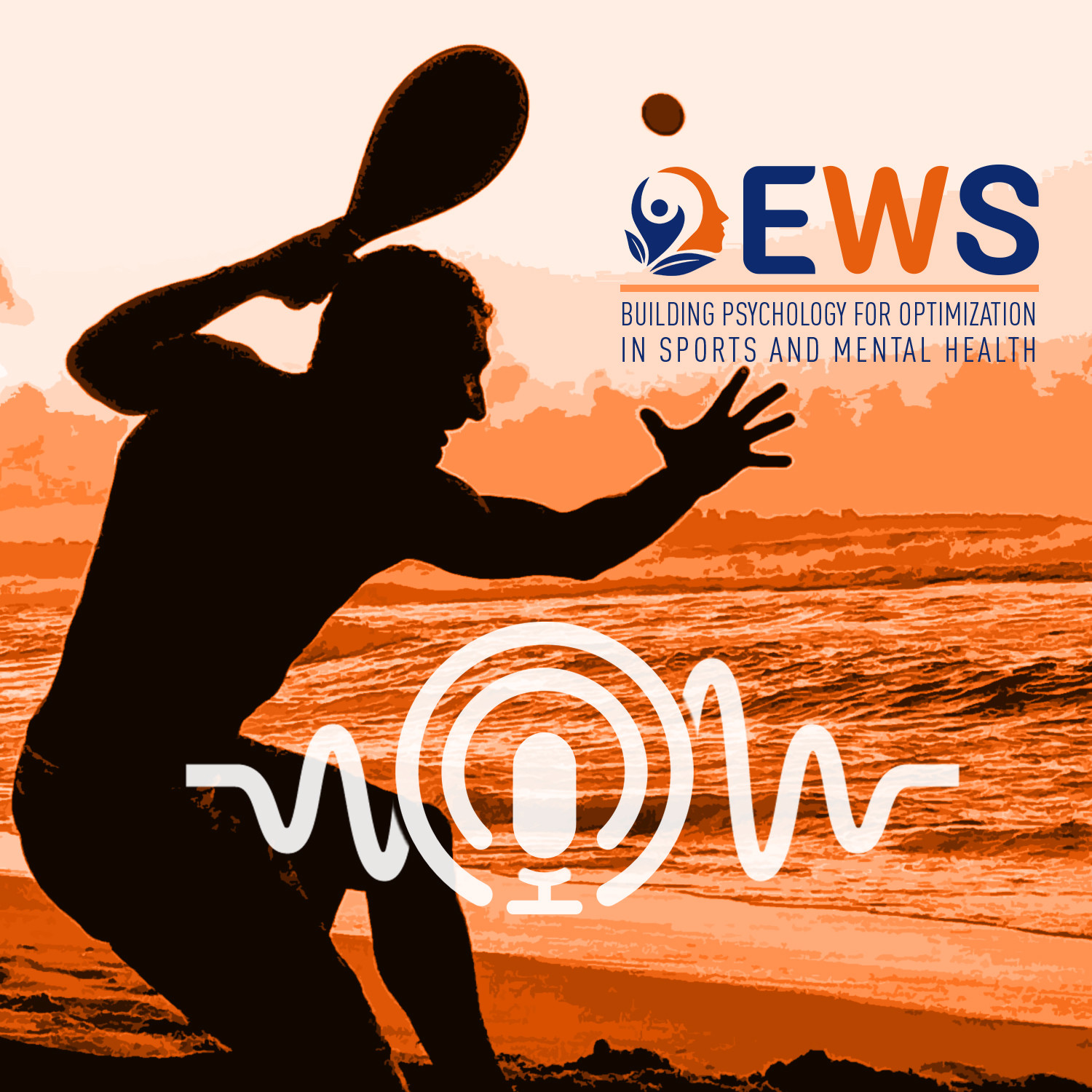 Building Psychology for Optimization in Sports and Mental Health