68. Real Perseverance: Finding True Passion and Turning Defeats into Triumphs, w/ Michael Bentt (Champion)
Struggles he had ; Specific parts of his Journey ; Relationship with his Father ; Boxing episodes ; Low Depressive times ; Contrasts between Boxing & Acting
EWS receives former World Heavyweight Boxing 🥊 Champion Michael Bentt!

 Michael is an inspiring figure in the Boxing world, and a protagonist in Netflix Series, "Losers" - Starring out on the Pilot.

 On this long and rich conversation we dive on Topics that go beyond what Michael passed anywhere else. We talked about Struggles he had ; Specific interesting parts of his Journey ; Relationship with his Father ; Boxing episodes ; Low Depressive times ; Contrasts between Boxing & Acting ; and more -- all while having in mind, looking to care for ourselves and get us closer to E-W-S!

  "This is one of the Episodes I find most essential for Athletes to listen to! It has the potential to make them open up more for the matters that Matter, and to become more self-aware about them in their Sporting Journeys." ~ Gonçalo Marques    

.........

- Michael's Website;  - Raging Bull Movie;  - Article on MB Journey

_____

Quotes:

"What I'm happy is that I know that my father was at effect of some serious demons. And I know I can be also be... not his demons; my own stuff. And I'm very conscious about it (...)"

  " When a boxer gets exposed physically, he gets exposed emotionally. But we don't see that. All we see is him getting KO. We don't see the further damages that boxers get through(...). (...) We're friends now (...) we were naked there"

  "Boxing is a Gateway into Acting"

  "To live vicariously through me (Father) (...) He had to prove he had value in this world, you know? So he wanted to have a son to be his mascot"

  "(A: It wasn't a full resolution inside you?)... When you leave a physical place, and travel cities away, you think all your problems are over, but the energy stays with you. Unless you can articulate that, you're still swimming in that dark pool"

_____

  Timestamps:

Intro & Resume > (0:49)
The Difference between Amateur and Pro Boxing > (07:00)
Wishing a Natural Disaster?! On Fear & Mentors > (10:26)
Acting and Boxing Comparisons > (18:06)
Stretching too Much - Burnout > (19:53)
(!) Father Relationship Issues > (21:42)
Facing Demons and Managing Emotions > (28:43)
(!) On Psychotherapy Aspects > (30:50)
Suicidal & Depressive Troubles (Embracing Feelings) > (41:52)
Warrior Mode and Knowing to Lose > (48:11)
On Passion, Luck, Preparation, and Opportunity > (53:39)
Turn Around in Michael's Work > (59:00)
On Expectations & A Subconscious Pull > (01:03:41)
Unpacking one of Michael's Favorite Quotes (Actors vs. Boxers) > (01:14:50)
Short Rant about Boxing World - one MB Approach to Athletes > (01:18:11)
Openness vs Avoidance > (01:21:15)
Michael's #1 Ingredient for E-W-S + Final Thoughts > (01:24:37)

_____

-- We appreciate your feedback: By leaving a Review for EWS HERE, you are automatically helping athletes/youngsters in need (see website) 
-- Explore EWS Fully
-- Tell us your thoughts / questions by audio - quick and anonymously if wanted
-- We give you tips, can we get some TIPS from you?
Conversations with Experts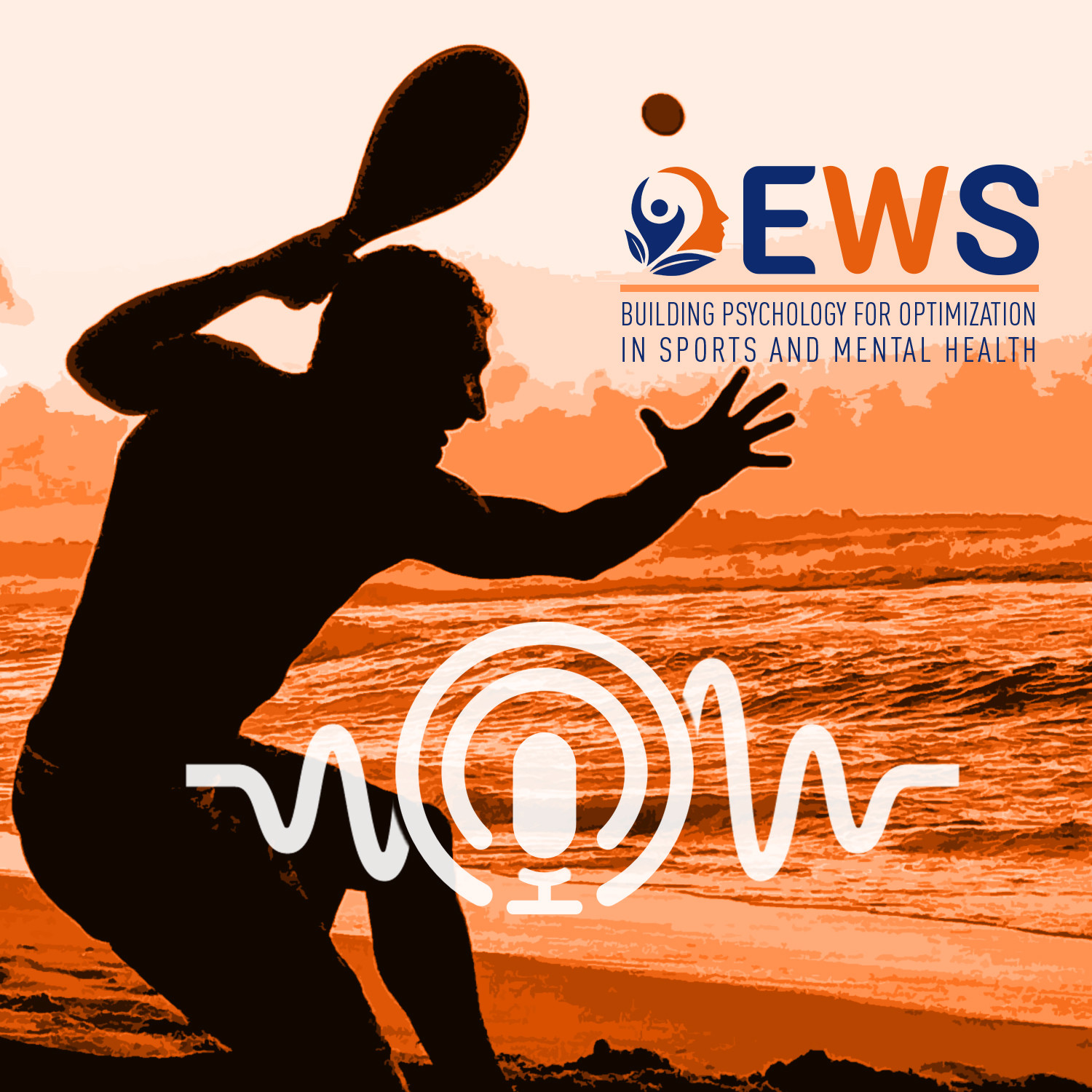 Building Psychology for Optimization in Sports and Mental Health