77. Overcoming Obstacles to Excellent Performance, w/ Dr. Eddie O'Connor
Several wise accounts about approaches in Peak Performance & Dealing with difficult times in Sports
A talk about 🚧 "overcoming obstacles to excellence" - and more! This is just to honor our guest's motto in the work he does as a Clinical and Sport Psychologist in the USA - Dr. Eddie O'Connor.

 This one filled me of joy, and I consider this one of the most useful and essential for any athlete!

 Hands-on approaches are shared for athletes to relate better with themselves in tougher times, as well as managing unhelpful feelings and reactions related with performance.

 Our conversation ranged on topics like Failure (one's perceptions and reactions around that), the traits and menaces about Positive Thinking, around his motto "Overcoming Obstacles to Excellence", and still about Doing one's best in the present moment, plus other stories related to psychological experiences during sporting events.

_____

 QUOTES:

 "There's always something naturally human that keeps getting in the way. We're all motivated (...) Motivation for what?"

"Ashamed of the quote on old BC: "Because Average isn't good enough"

"If Excellence in your mind is achieving a gold medal, that's a terrible message. You got (many other achievements). Excellence is a Personal Standard"

"(...) It's a poisonous way that we do as humans, and it's catastrophic to performers. Because they have nothing to do with us. (...) When we start comparing we start to lose focus on what we can control."

_____

 TIMESTAMPS:

Intro/About Guest + Interview > (01:07) ;
(Begin) Eddie's Journey through Sports > (07:07) ;
Social Media Bits to Help Athletes + Overcoming Obstacles > (12:19) ;
Different Perceptions on Excellence + Embracing Pain (Story of Business Card) > (18:45) ;
Standards + Comparisons + 'Being good Consistently" > (24:44) ;
Mastery Orientation + Satisfaction on the Process + Momentum > (28:32) ;
Managing Emotions related to Performance (and During) > (32:25) ;
On Acceptance + Intricacies of Emotions + "Price to Pay" > (38:39) ;
Mindfulness in Sports > (42:15) ;
Doing One's Best + Frescobol + WIN in Mind > (44:00) ;
Focus on the Present + Quick Surgeon Story > (51:18) ;
Nº1 Ingredient to E-W-S > (53:31)

_____

 References:

-- We appreciate your feedback: By leaving a Review for EWS HERE, you are automatically helping athletes/youngsters in need (see website)

-- Explore EWS Fully 

-- Tell us your thoughts / questions by audio - quick and anonymously if wanted 😉

-- We give you tips, can we get some TIPS from you?   
Conversations with Experts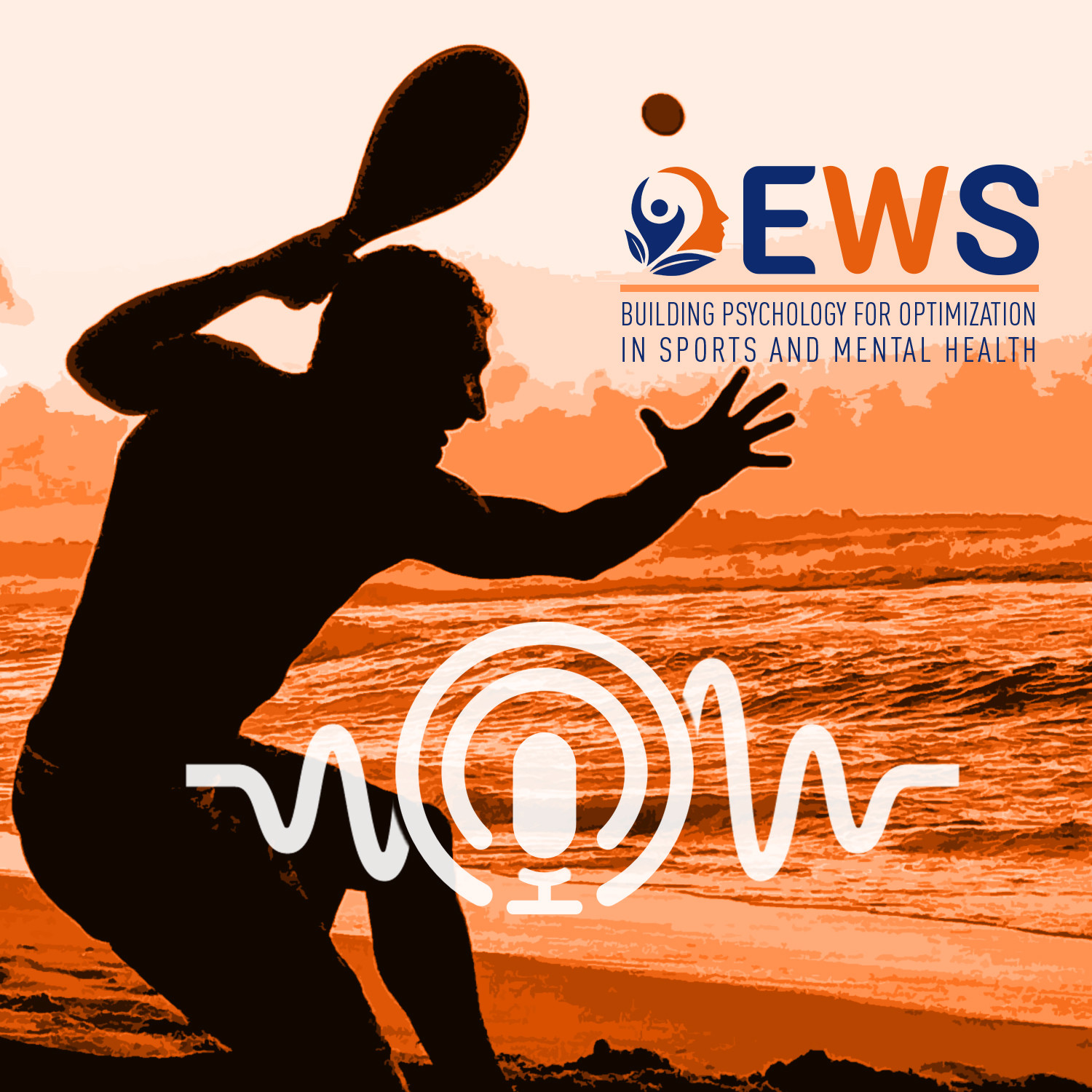 Building Psychology for Optimization in Sports and Mental Health