A biblical look at physical intimacy in marriage
with Rosie Makinney: how to fight pornography in your marriage.
Please use the following link to support us. Thank you!
Support us!
Stephanie is joined today by Rosie Makinney, author of Fight for Love and its eponymous podcast.

This episode is NOT recommended for children as we tackle the issue of pornography within Christian marriages, from the perspective of the wife.

Rosie experienced difficult early  years in her marriage as she uncovered her husband's porn addiction. After 10 years of struggle and a long recovery road, they are now enjoying a porn-free marriage, and have a ministry to come alongside Christian couples whose marriage is riddled with this addiction. Rosie's perspective is quite unique, as she specifically seeks to serve not the husbands, but the wives whose husbands are struggling.

Check out Rosie's book Fight for Love, as well as the Fight for Love Podcast!
Show notes
Check out stephanie-rousselle.com for more details, and to subscribe to her newsletter with exclusive content! Also check out the Gospel Spice tab on the menu there for exclusive videos on how the podcast was recorded live from Paris, France, as well as Stephanie's dream and vision on how to serve YOU through Gospel Spice!
If you missed the first episode, check out your favorite podcast app, or go to www.gospel-spice.com to find everything right at your fingertips!
ROSIE MAKINNEY is an author, speaker, and podcaster. She also is the founder of Fight For Love Ministries, which empowers women with both the facts and the faith to fight against porn addiction and its effects on them, their spouses, and their families. Find Rosie at www.fightforloveministries.org and on her Fight for Love Podcast.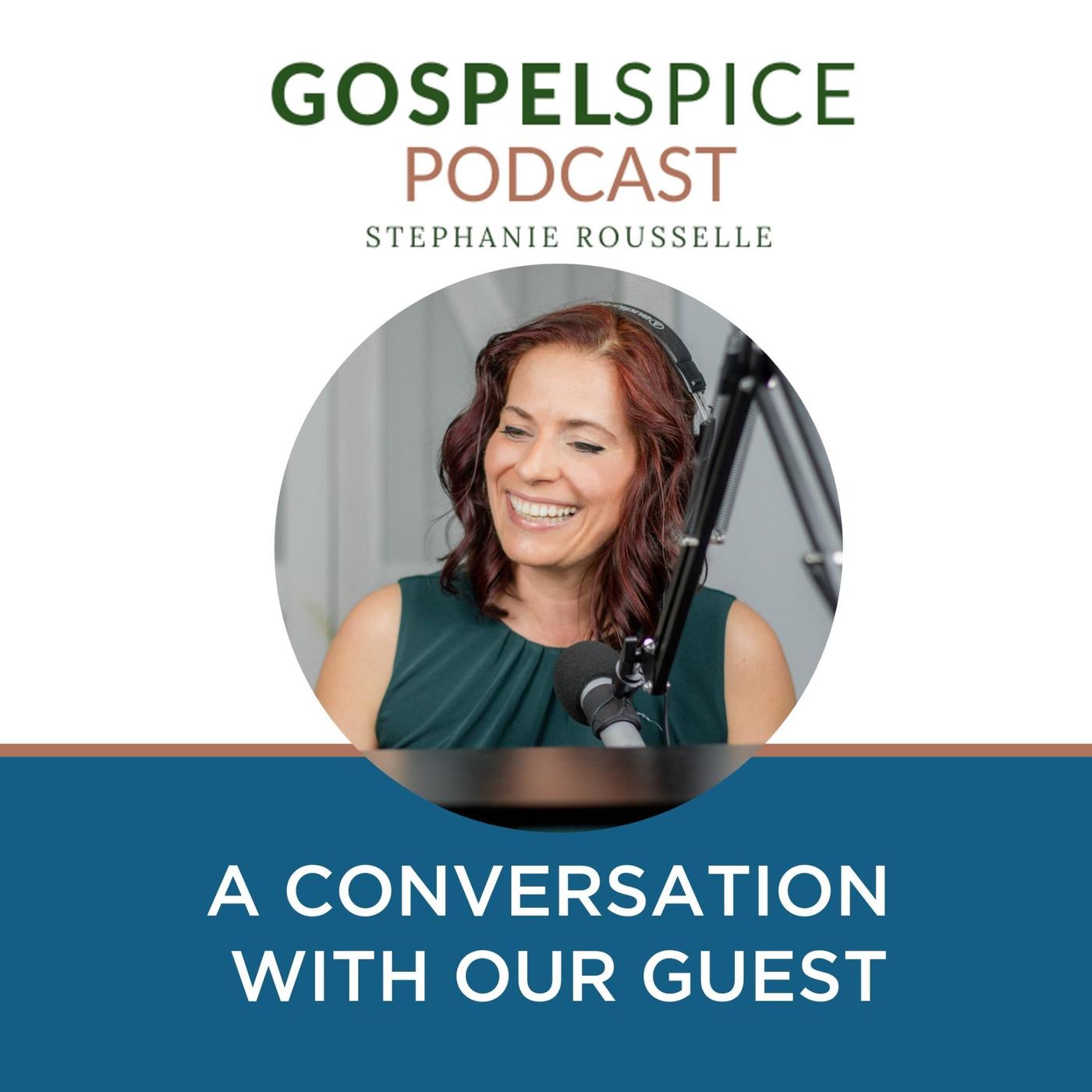 Stephanie invites you to discover the amazing journeys of our guests
Taste & See | Faith in Jesus Christ