Challenge the way you think, change the way you live | with Jessica Hottle
A Cinderella story from ashes to beauty
Bonus
Season 5, episode 96
Please use the following link to support us. Thank you!
Support us!
Stephanie welcomes Jessica Hottle today. Her story is a classic Cinderella sage, from ashes to beauty.

She grew up in a very toxic home environment, but found Christ and freedom as a young adult. This didn't mean that all her problems were solved... far from it! She learned to take every thought captive to Christ--how do you forgive those who hurt you deeply? How do you identify lies you've believed your whole life, and how do you then replace them with truth, practically? How do you reframe your entire identity on the foundation of Christ, and His words of you? How do you root yourself so deeply in God's view of you, that you can truly say that there is no condemnation for you, because you are in Christ Jesus (Romans 8:1)?

If you've enjoyed this episode, you will LOVE our Gospel Spice series! Check out the first episode of each season:

The Gospel of Matthew:

https://www.podcastics.com/episode/3281/link/

The Psalms: https://www.podcastics.com/episode/33755/link/

The Gospel of Luke: https://www.podcastics.com/episode/40838/link/

The Book of Proverbs: https://www.podcastics.com/episode/68112/link/

 

DISCOVER THE GOSPEL SPICE MINISTRIES BEHIND THIS EPISODE

If you enjoyed this episode, we invite you to discover more about how God is at work at Gospel Spice Ministries, and even to join in His work! There are 3 easy ways to do that:

PLAY IT FORWARD by SHARING the show with friends and family: https://www.podcastics.com/podcast/38/link/

PAY IT FORWARD by supporting us financially: gospelspice.com/payitforward

PRAY IT FORWARD by praying for us and those you share it with!

Go to gospelspice.com for more info about Gospel Spice Ministries, the umbrella ministry over the podcast. You will discover our partners and the various services we offer, such as in-depth Bible studies with interactive conversation groups, a couple of times a year. 

Go to gospel-spice.com (with a "dash"!) to join the Gospel Spice Podcast community and interact with us!

Contact us on the website or at contact@gospelspice.com to send us your prayer requests (we pray for you as a team every week!) and let us know how we can come alongside you.

 

MORE ABOUT JESSICA

Jessica's message is, "challenge your thoughts to change your life!" And, of course, that is only possible in Christ.

Jessica Hottle's passion for helping women getting emotionally and physically healthy while keeping God at the center. She inspires and encourages thousands by sharing her own personal struggles, victories, and journey through life. Jessica is a successful online entrepreneur, speaker, podcaster for What's The Truth, and author of three books, Know Your Worth and A Worthy Wife and Own Your Worth. Her passions are being a wife to her husband, Jon, being a momma to their three cats, and spending her free time outside whenever she can (playing golf, hiking, reading, or writing in her journal). Jessica has a heart that runs hard after Jesus and credits everything she has done to her Savior.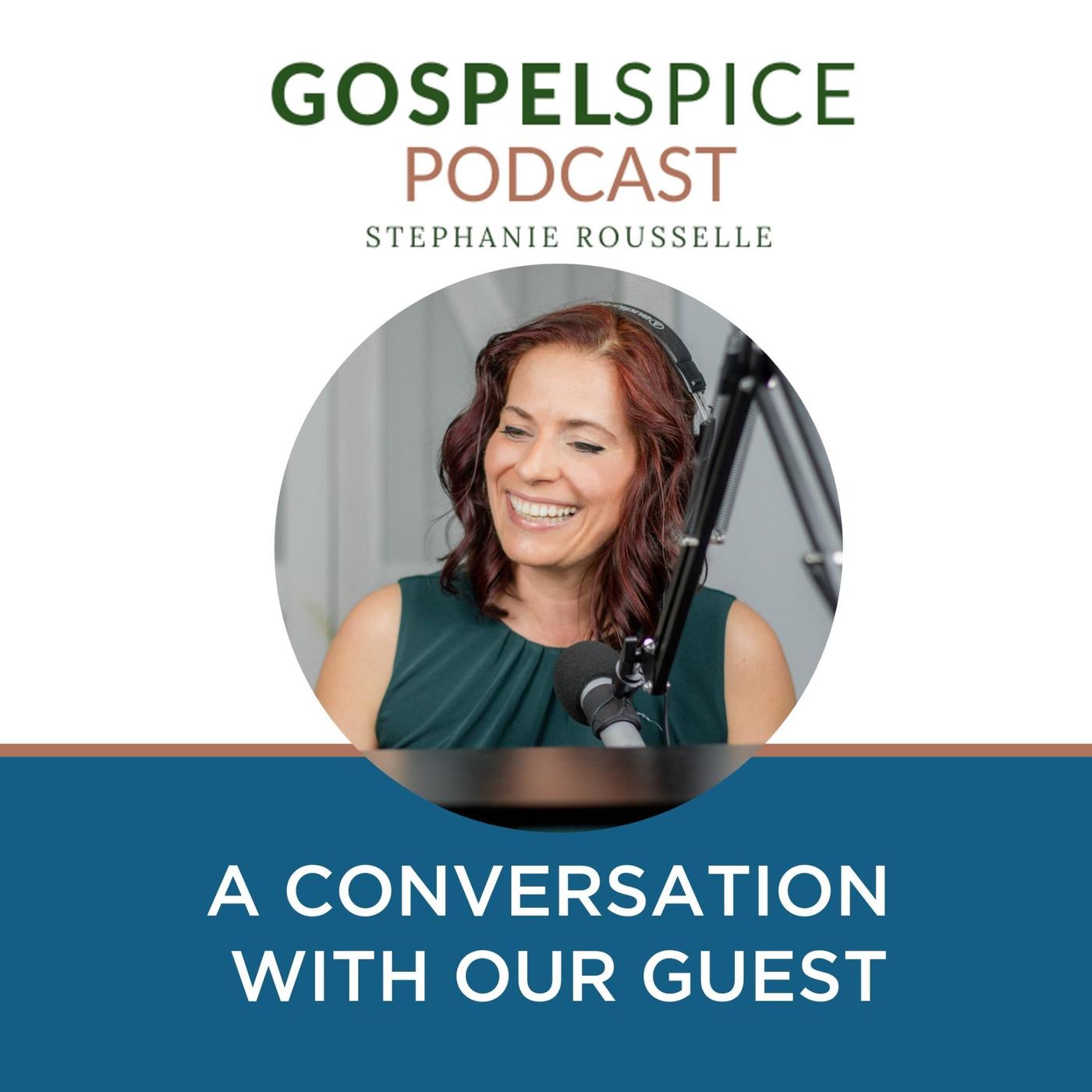 Stephanie invites you to discover the amazing journeys of our guests
Taste & See | Spice up your faith in Jesus Christ