Danielle and Matt Forté | from pro football to Christ
A Christ-centered life: parenting, marriage and ministry the Forté way
Please use the following link to support us. Thank you!
Support us!
Episode 91 - Stephanie welcomes former NFL running back Matt Forté and his amazing entrepreneur wife Danielle to discuss their faith, their marriage and parenting, the importance of truth in our search for deeper intimacy with God, and much more! In this candid and genuine conversation, Matt and Danielle share the secret of their successful marriage, and their endless pursuit of more of God in every aspect of their lives. They take us back to their own childhood and coming to faith, and how they aim to role-model authentic faith, grounded in truth, to their own children. Matt shares the spiritual discoveries he made while on the football field, the depth of his commitment to fatherhood in his family, his community and beyond, and how his faith came full circle when they visited slums in India.

They share how parenting has increased their respect and love for one another. Matt shares that one of the most important aspects of fatherhood is to build a strong relationship with your children's mother when possible, since we are airing this special interview on Father's Day week.

And then, right as we were recording this interview from the Fortés' home in Chicago, their 5-year old son walked in to give them a hug before naptime. It was a perfect illustration of everything we had been discussing, so it made the cut and you are invited to share in that special, unrehearsed moment of family love!

Finally Matt and Danielle share about their current calling into ministry, and how Jesus-centered humility stemmed from temporary glory. They are now global ambassadors for Biblica. Find out more at biblica.com and whatsyourfortefoundation.org

If you've enjoyed this episode, you will LOVE our Gospel Spice series! Click to check out the first episode of each season:

The Gospel of Matthew: https://www.podcastics.com/episode/3281/link/

The Psalms: https://www.podcastics.com/episode/33755/link/

The Gospel of Luke: https://www.podcastics.com/episode/40838/link/

The Book of Proverbs: https://www.podcastics.com/episode/68112/link/

DISCOVER THE GOSPEL SPICE MINISTRIES BEHIND THIS EPISODE

If you enjoyed this episode, we invite you to discover more about how God is at work at Gospel Spice Ministries, and even to join in His work! There are 3 easy ways to do that:

PLAY IT FORWARD by SHARING the show with friends and family: https://www.podcastics.com/podcast/38/link/

PAY IT FORWARD by supporting us financially: gospelspice.com/payitforward

PRAY IT FORWARD by praying for us and those you share it with!

Go to gospelspice.com for more info about Gospel Spice Ministries, the umbrella ministry over the podcast. You will discover our partners and the various services we offer, such as in-depth Bible studies with interactive conversation groups, a couple of times a year. 

Go to gospel-spice.com (with a "dash"!) to join the Gospel Spice Podcast community and interact with us!

Contact us on the website or at contact@gospelspice.com to send us your prayer requests (we pray for you as a team every week!) and let us know how we can come alongside you.

---- GET TO KNOW MATT AND DANIELLE ----

Dubbed an "Uphill Runner" for his uncompromising drive, and Top 50 NFL player in 2015, Matt Forté exemplifies fortitude in every sense. His ability to overcome obstacles, including the impact Hurricane Katrina had on the area in which he was raised and went to college, down to his training, has proven that his fighting spirit prevails despite whatever the obstacle.

Since 2013 Matt has been working with the youth to instill those same values and principles. Matt was raised in Slidell, Louisiana and graduated Tulane University with a degree in finance. While attending Tulane, Matt rushed for more than 2,000 yards in his senior year and was on the Heisman Candidate Watch List. He was drafted in the 2nd round of the 2008 NFL draft by the Chicago Bears where he would play for 8 years. In 2016, as an unrestricted free agent, he was signed to the New York Jets. He is a two time ProBowler and is married to Danielle Forte.

Versatile, efficient and passionate, three words that describe Danielle Forte's "get-the-job-done" mentality.   Danielle, wife of Matt Forte and mother to their two children, is also the Creative Director and Founder of their family-focused fashion house geared towards women and kids, 828 Brands. In addition to running 828 Brands and the Forte household, she also heads up initiatives for The What's Your Forte? Foundation as the Foundation's co-founder. Danielle believes that lending the proverbial hand to someone in need is the first step of the journey ahead..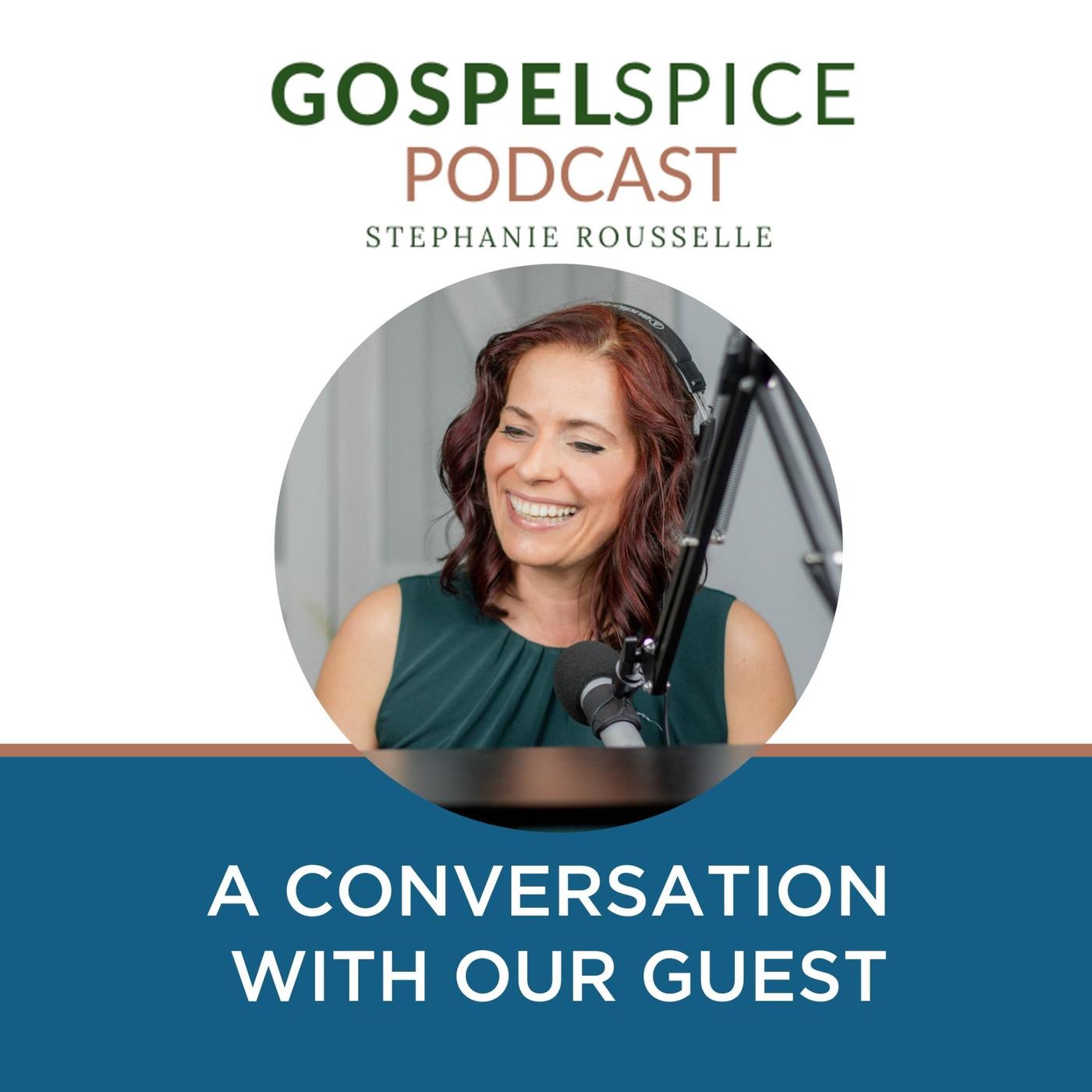 Stephanie invites you to discover the amazing journeys of our guests
The podcast that spices up your time with God