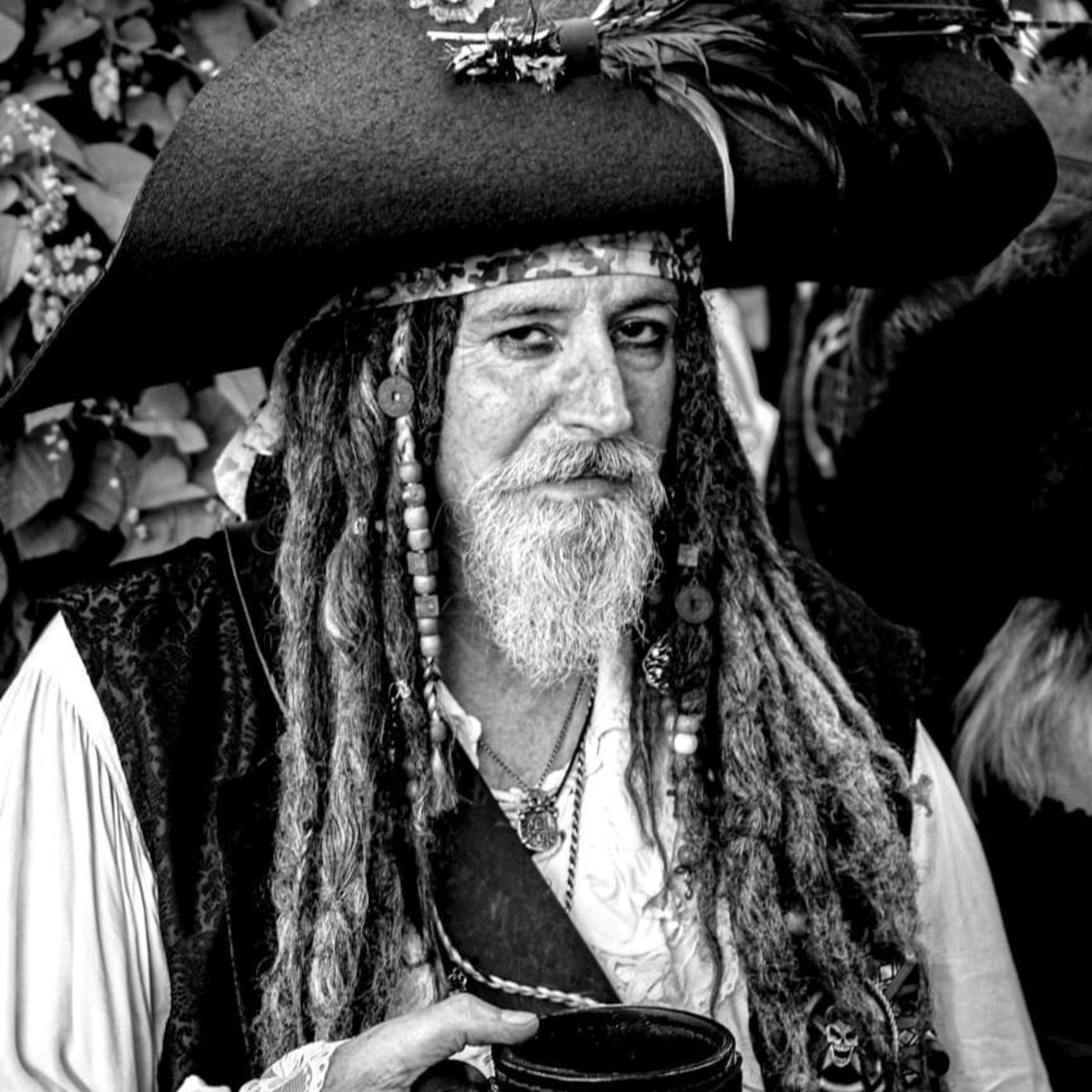 Episode 516: Rum Was My Weakness
Please use the following link to support us. Thank you!
Support us!
Our second night getting ready for Pirate Weekend at TRF.
pirate

pirates

piratecore

piratemusic

pirateslife

shanty

shanties

seashanty

seashanties

bawdy

bawdysong

ITLAPD

scoundrelsinn
Show notes
Ye Banished Privateers: Welcome To Tortuga; Songs and Curses
Skip Henderson: Billy Bones; Billy Bones and Other Ditties
The Crimson Pirates: Blow Ye Winds; Sail On
The Bilge Pumps: The Isle of Tortuga; Planned Piratehood
The Pyrates Royale: The Bristol Channel Jamboree (After a Fifth); Several Rounds Later
The Longest Johns: Hoist up the Thing; Cures What Ails Ya
Sharks Come Cruisin: Spanish Ladies; Live at Jakes
Wakefire: Johnny Jump Up; Meaning of Life
David Jones Band: Nelson's Blood; Buried Treasure
Tuatha Dea: Whiskey in a Jar; Kilts and Corsets
Storm Weather Shanty Choir: Hog Eye; Nine Rows of Teeth
Tom Mason and the Blue Buccaneers: Tall Ships; Sail Again
Pat Razket: NEVER LOOK BACK; Hymns from the Abyss
Musical Blades: Land Pirate; Land Pirate – Single
The Dreadnoughts: Dusty Ground; Roll and Go
Ye Banished Privateers: First Night Back In Port; First Night Back In Port
Madman's Window: Scoundrel's Inn Ditty
Pride Of Bedlam: Dark Lady; Live at the Sea Devil
Pyrates!: Chicken On a Raft; Uncharted Lands
Captain Bogg & Salty: Pieces of 8ight; Pegleg Tango
The Pirates Charles: Black Spot; Invictus
JollyRoger: 21st Century Pirate; JollyRoger
Blaggards: PLFM; BLAGMATIC
O'Craven: Skallywags; Resurrection
Rumahoy: Forest Party; The Triumph of Piracy
Alestorm: Hangover (Live in Tilburg); Live in Tilburg
Chaste Treasure: Sex and Beer; Slippery When Wit
2 Merry Men: Pour Me a Whiskey, Richard; Devolved
Opal & Jade: WENCH; Sorry Not Sorry
The Minstrel Rav'n: Fish Nets; The Purple Headed Monster
Captain Festus McBoyle: Dance Like a Sea Anemone
Rover's Way: Northwest Passage; Water, Hops, and Grains
Opal & Jade: ALE; Sorry Not Sorry
The Merry Wives of Windsor: Drink Another Round; Bottoms Up
Captain Hellfire and The Wretched Brethren: Drink ('Til We Die); Captain Hellfire & The Wretched Brethren
Alestorm: Drink; Sunset On the Golden Age (Deluxe Version)
Pride of Bedlam: Heave Away; Boarding Party
Pirate music for the pirate life.