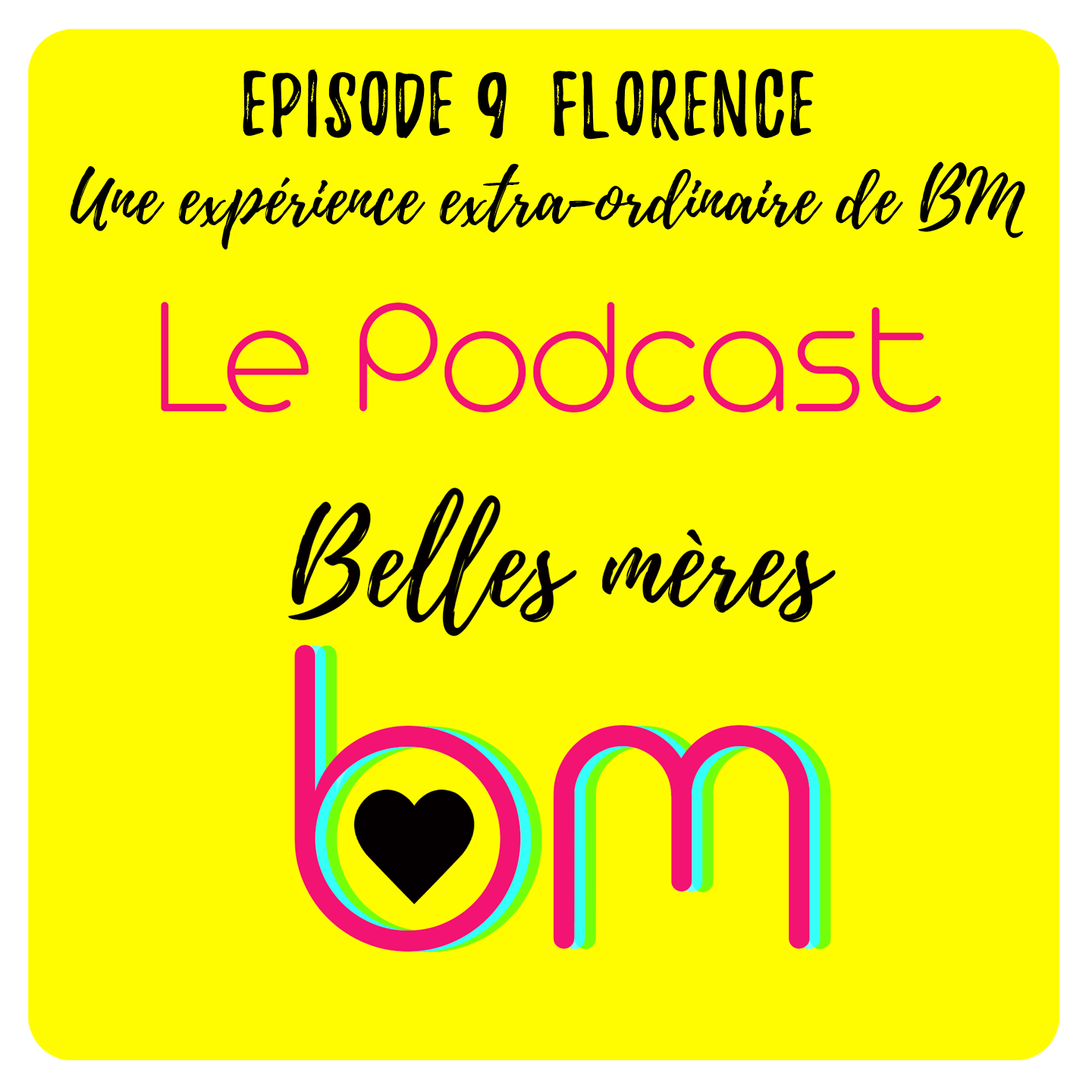 Episode 9 : Florence
Une histoire extra-ordinaire de BM
Please use the following link to support us. Thank you!
Support us!
Bonjour !

Aujourd'hui, je reçois Florence. BM une première fois à 23 ans, elle s'est sentie seule et l'expérience a laissé un souvenir un peu douloureux… et pourtant, elle a rempilé, dans des circonstances bien différentes, en mode "équipe" avec son nouvel amoureux qui a 3 filles, dont 2 ont été diagnostiquées de troubles du spectre de l'autisme. Forte de ce sacré parcours, elle a créé le stepmothers club pour accompagner les BM dans le leur (de parcours!).

Avec Florence, nous évoquerons le birdnesting, la résilience, redevenir BM, ces BF, son amoureux et son rôle clé dans l'aventure. Mais aussi pourquoi ce n'est pas évident d'être BM et en quoi parfois, se faire accompagner, ça peut tout changer !

Elle partage avec nous son aventure 🙂

Le podcast Belles-mères donne la parole à ces femmes, qui partagent la vie d'un homme, ou d'une femme, et de ses enfants.  On évoquera leur réalité pour "faire famille". Nous dirons tout, des bons et des mauvais moments, joies et difficultés rencontrés. 
Je m'appelle Emilie, je suis belle-mère depuis un moment, mère depuis un peu moins longtemps, et j'ai envie ici de donner la parole à ces marâtres, dont la réalité est beaucoup plus complexe que ce qu'on nous en dit.

Pour en savoir plus, vous pouvez suivre la page instagram: https://www.instagram.com/belles.meres.podcast/

A très bientôt, 

bisous !

 

PS essentiel, remerciements  remise de prix:

- Merci à Clémentine Spiler pour le montage et la réalisation 🙂 

- Merci à mon comité de soutien et d'écoute familial, et amical. Love sur vous.

La musique du générique de belle-mère est composée par TaigaSoundProd et le titre est Future Funky Logo 05. Vous pouvez la trouver sur le site filmmusic.io Elle est ici utilisé sous licence creativecommons.org.
podcastbellesmeres podcastbm

podcast

podcastfr
un épisode, une belle-mère :)