Grow from 2020 to embrace 2021, with Connie Albers
What are your dreams for 2021?
Episode 67 - Stephanie Welcomes Connie Albers to look back at 2020 to place it in its proper place even as it comes to an end. How did God use 2020 to grow you? How has 2020 allowed you to remodel areas of your life that needed attention?

Connie and her family have been through 2020 bearing much loss and grief. We can all relate, and like many of us, her experience has been particularly extreme. So, she comes today to share the lessons she learned, and the insights she gleaned. 

What will you remember about 2020? How will you look back on 2020, and reflect on how God worked in your soul and in your relationships? How can we look at grief as a way to detox from self to grow deeper into God? How can we get ready for difficult times ahead, process bad times behind, and alltogether cling to God in all our ways?

Take a moment to reflect back, in order to look ahead today. What are YOUR dreams for 2021??

Connie Albers gave away two copies of her book, Parenting beyond the Rules, as part of our New Year 2021 giveaway. The winners were @amplifybiblestudy (instagram account) and Kristene H. This particular giveaway is now closed, but we have several new ones scheduled! Go to gospelspice.com/giveaway to enter for a chance to win!

Connie Albers is an author, podcaster, and speaker who is strengthening parents through her speaking, podcasting, and various leadership roles. More recently, Connie entered the publishing world with her new #1 ranked Amazon Hot New Release book Parenting beyond the Rules, which outlines positive approaches to parenting today's teenagers. She is featured on the Focus on the Family broadcast, "Best of 2020 for Parenting" on Focus on the Family, The Busy Mom podcast, 100 Huntley Street, and a columnist for Home Homeschooling Today magazine and contributor for Focus on the Family.

She is a respected leader, social media enthusiast, and trusted mom who understands the challenges of balancing the demands of work, motherhood, marriage, and homeschool. Connie and her husband, Tom, have been married 36 years and have five adult children. She loves equipping women in their walk with the Lord and helping them navigate the season of life. Join the community at www.ConnieAlbers.com or listen to the Equipped To Be podcast for relevant tips with humor.

 

-----------

DID YOU KNOW?

The Gospel Spice Podcast is part of a larger range of tools brought to you by Gospel Spice Ministries. 

Would you consider supporting this show today? It comes to you completely free, but is labor-intensive to produce. For the price of a cup of coffee or two, your monthly support of $5 or $10 would make a huge difference! Donate HERE today.

The Gospel Spice Ministries exist to inspire Christ-followers in our generation to delight in the glory of God by knowing and experiencing Jesus more intimately. We provide resources to empower Christian leaders across generational, social, ethnic and geographical boundaries towards more intimacy with Jesus Christ and discipleship effectiveness through a Biblical Christocentric foundation. The Gospel-Spice Ministries provide a safe environment for spiritual and community growth empowering people to know Christ more intimately, serve one another more powerfully, and reach the world for Jesus.

Gospel Spice Ministries is a non-profit organization registered under the tax-exempt 501c3 status. Your donations are tax-deductible under IRS Section 170. We want to be the best possible stewards of your financial support.

YOU ARE INVITED to follow in the footsteps of Jesus this fall!

Stephanie invites you to join her for this virtual tour of first-century Israel to experience Jesus' teachings like never before. This original online Bible Study by Gospel Spice will be taught exclusively from October 5 to November 16, 2023. Go to gospelspice.com/footsteps to register, and all the details!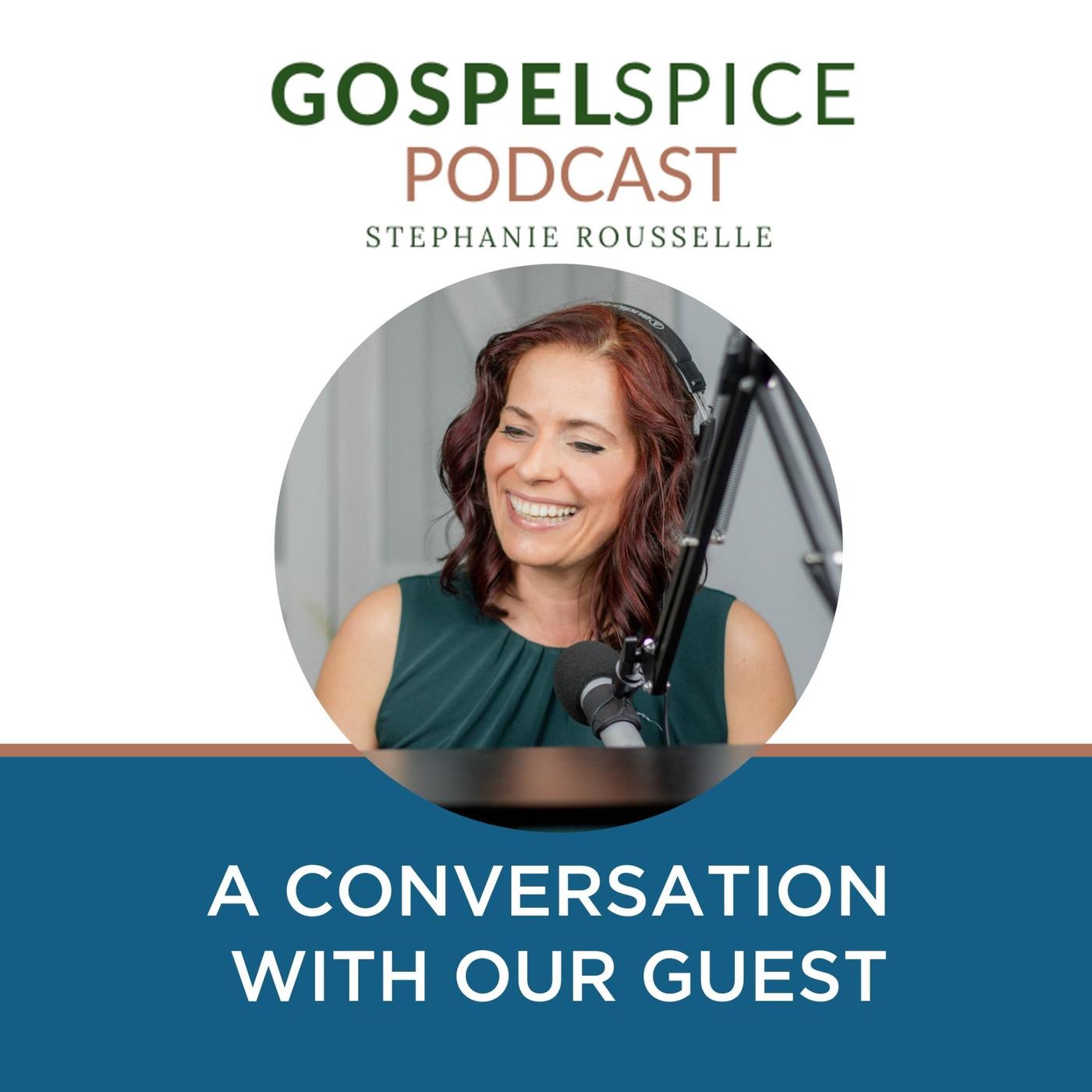 Stephanie invites you to discover the amazing journeys of our guests
Taste & See | Faith in Jesus Christ