Interview: For such a time as this: Easter amidst Covid-19
With Erica Wiggenhorn: how do we face our current circumstances with hope and confidence?
Erica Wiggenhorn is an international speaker and bestselling author of modern-day relevant Bible Studies to make sense of our current life circumstances.

In this Easter Week episode, Stephanie and Erica ponder questions that are both timeless, and relevant to tonight's headlines:

How does Easter morning comfort you when things are uncertain and difficult?

How does Easter bring us hope that Jesus understands our darkness?

How did the disciples let Easter transform them, and what can we learn from them, so Easter transforms us, too?

Jesus knew that Easter would be preceded by Gethsemane and the cross. How can we draw hope from that?

What does Easter tell us about our future--both near and far?

 
Show notes
Erica Wiggenhorn is an award-winning author and the founder of Every Life Ministries, bringing you the truths of Scripture to transform your life. By digging deeply into God's Word, Every Life Ministries encourages you to discover your unique purpose, accept God's promises, and live by His power. Erica is the author of three Bible studies released by Moody Publishers: An Unexplainable Life, The Unexplainable Church and Unexplainable Jesus: Rediscovering the God You Thought You Knew.  
Erica serves on the women's ministry leadership team for her church and regularly teaches in various venues. She's also taught women in the Arizona State Prison system, and overseas. She loves to bring God's Word to anyone who'll listen whether it's a large women's conference, a church women's retreat, her own kitchen table or across your computer screen with her teaching series or YouTube Channel.
A graduate and post-graduate of Azusa Pacific University, Erica lives in Phoenix with her best friend & husband, Jonathan, and their four children only two of which are human, and the others furry and adorable.
You will find her at www.ericawiggenhorn.com and on social media as Erica Wiggenhorn. 
You will find her amazing Bible studies with Moody, on her own website here and on Amazon. Enjoy!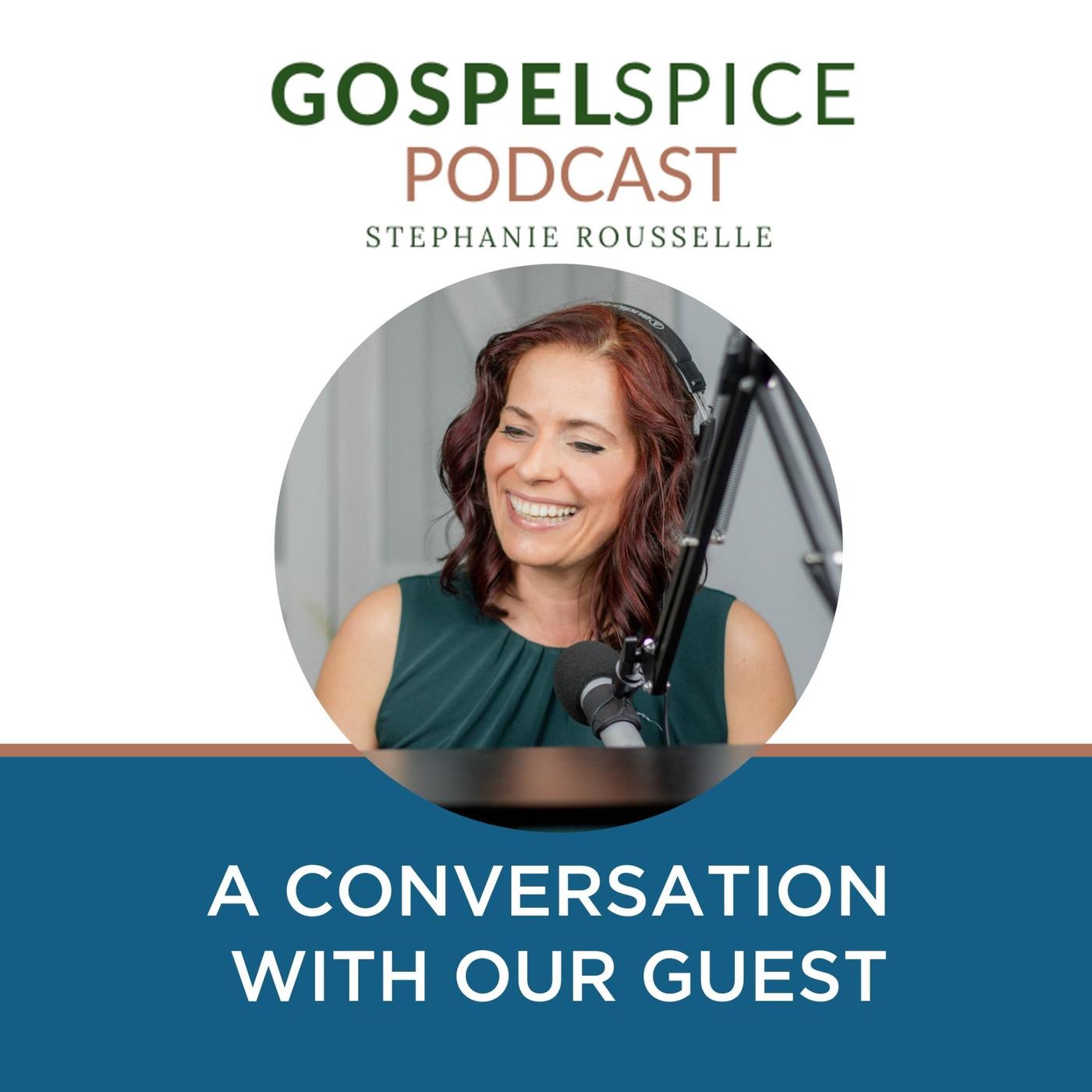 Stephanie invites you to discover the amazing journeys of our guests
Taste & See | Faith in Jesus Christ