Jesus in Athens: God on the move | with Darren Carlson
Breathtaking stories of faith, hope and redemption.
Please use the following link to support us. Thank you!
Support us!
Episode 71 - Stephanie welcomes Darren Carlson, executive producer of the famous award-winning movie, Jesus in Athens. John Piper called it "moving and convicting." 

Training Leaders International president Darren Carlson came to Athens with the intention of teaching the Bible to migrant leaders. That was the start of a seven-year journey, as he began to uncover the story God was telling. Based on hundreds of hours of research, this is the story of some of the most marginalized people in the world, God's chosen outcasts, as they come out of darkness and into light. Viewers are brought face to face with the miraculous and the ordinary, as Christians show hospitality to Muslim refugees, while being transformed from fear to love.

Darren Carlson says on the Gospel Spice Podcast, "Our expectation of God is limited to our experience. And consequently, our prayer life is limited to what we expect Him to do." So, are you ready to watch Him blow open your expectations as you watch Him at work through Jesus in Athens?

Jesus in Athens is the compelling story of the ways Christians are serving migrants, and how Muslims are encountering the love of God and Christians, believing the gospel, and forming churches.

In 2015, over a million migrants entered Europe, most of them through Greece. But on their journey, something quite unexpected has occurred. Religious conversions and revival broke out, especially amongst Muslims fleeing their war-torn countries. So, join us as we meet the people who feed and clothe some of the most marginalized people in the world. Gather with the chosen outcasts, as they come out of darkness and into light. Witness the miraculous. See the love of Christians toward people who were told Christians would hate them. Watch churches spring into action – entertaining strangers, showing hospitality, learning to reject hatred and fear. This is the story of God, gathering people and nations to himself, in a crisis.

"It will make your heart burst to watch the hands and feet of Christ serving the outcasts in Athens!" — DAVE & GLORIA FURMAN / AUTHORS

"Opens your eyes to the stories of Christians who are showing the love of Christ to desperate, vulnerable people." — MATTHEW SOERENS / WORLD RELIEF

"Tales of rescue, boldness, and hope show how God is drawing many refugees into his kingdom." — BOB PECKHAM / FRONTIERS

"Superbly depicts how God is moving powerfully among people who are on the move." — SAM GEORGE / LAUSANNE

Darren Carlson is the executive producer and writer of Jesus in Athens. He is the founder of Training Leaders International, and now serves with a staff of over 50 people around the world, providing theological training to underserved and undertrained areas. Jesus in Athens is a result of his PhD research on the migrant church communities in Athens.

Find it all at jesusinathens.com and stream for free on Amazon Prime. Go to the shownotes for the trailer.

Go to gospelspice.com for more resources.
Darren Carlson

Jesus in Athens

christianity

christian faith

christian podcast

gospel spice

gospel spice podcast

refugee crisis

athens 2016

desiringGod.org

stephanie rousselle

gospelspice

gospelspicepodcast

faith

athens

God at work

see God work

God in Athens

Jesus

Jesus in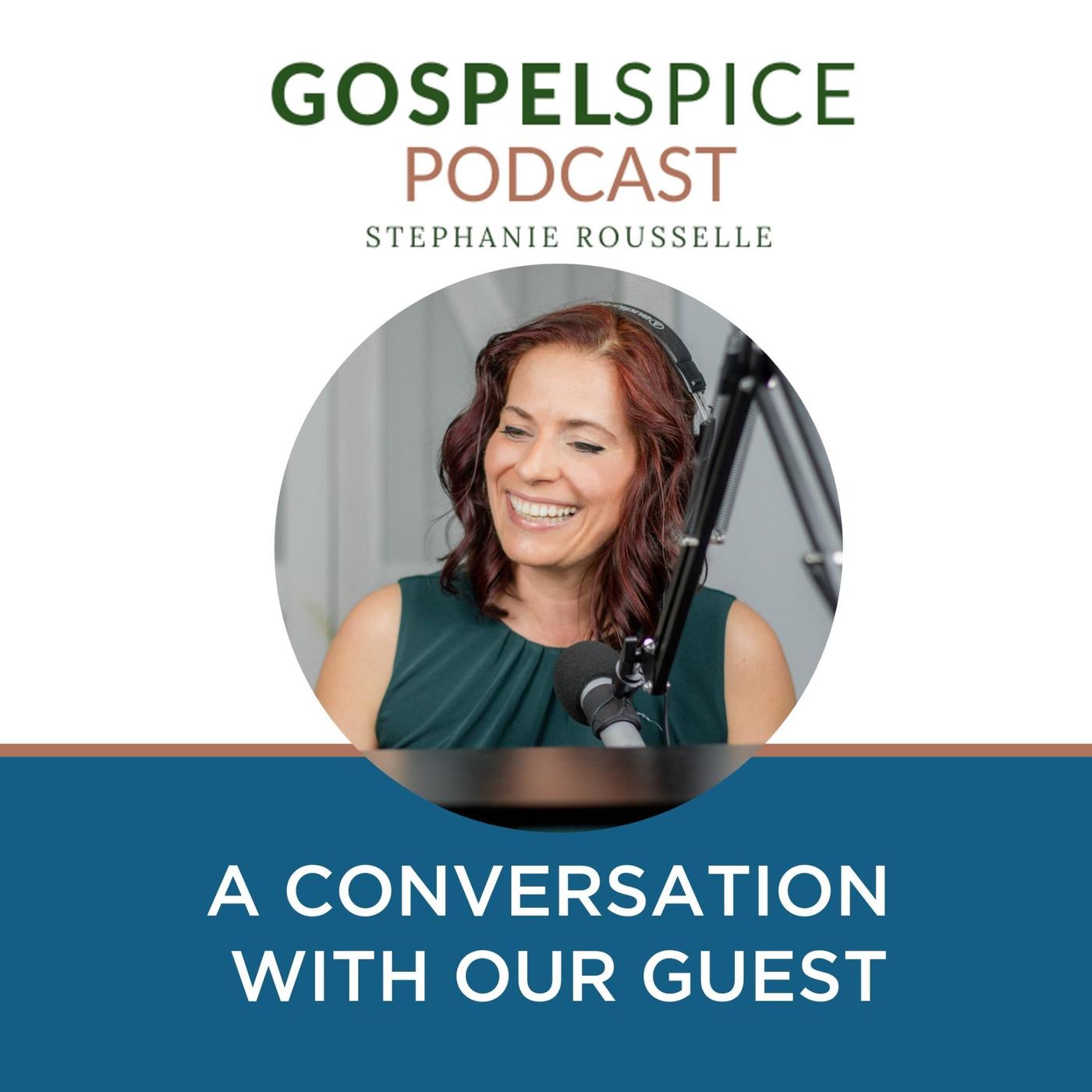 Stephanie invites you to discover the amazing journeys of our guests
Taste & See | Faith in Jesus Christ