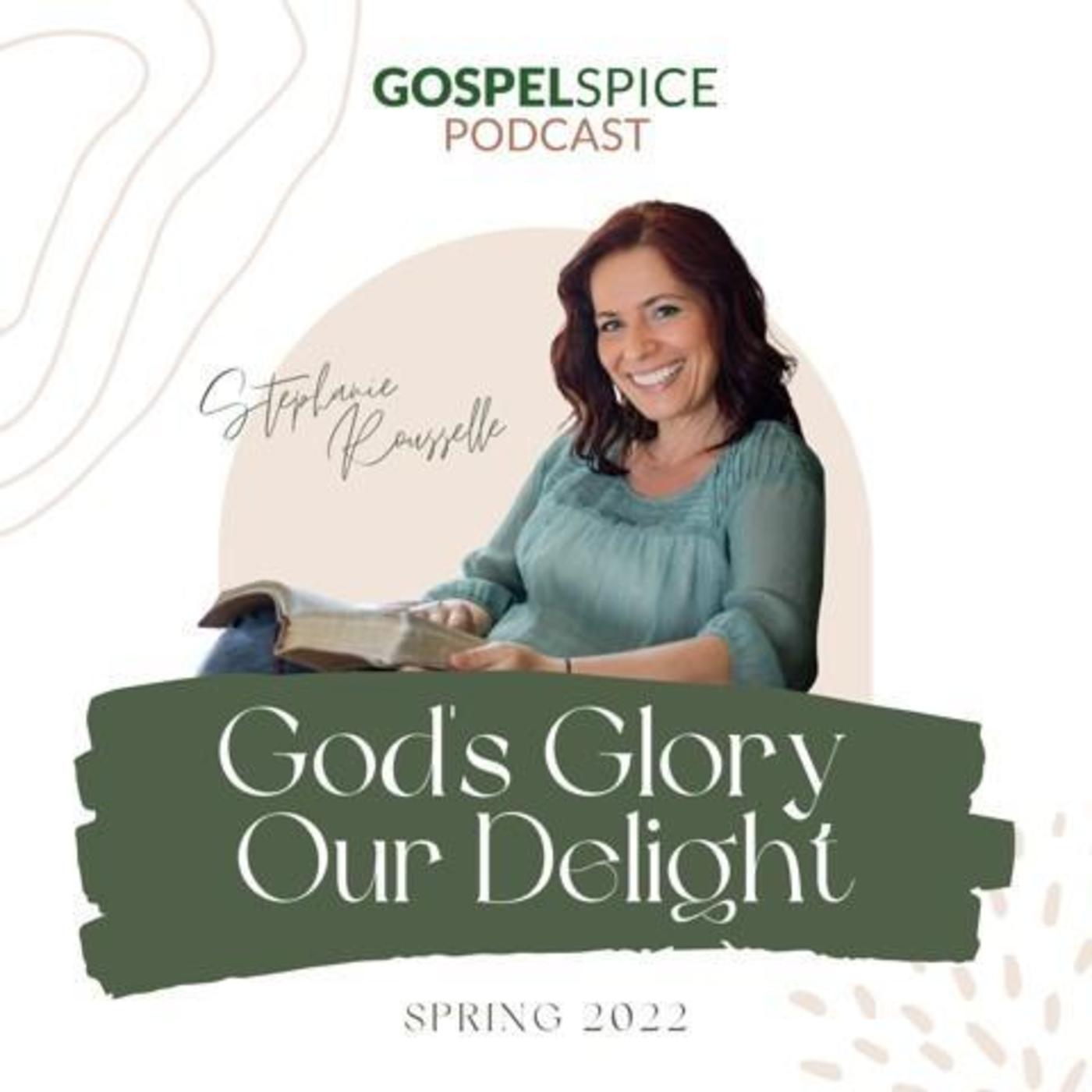 Our glory is rooted in God's delight of us!
Defining appropriate glory for the human heart.
Please use the following link to support us. Thank you!
Support us!
Why are we wired to seek glory for ourselves? Stephanie suggests to you that we are wired by God Himself to seek glory because this reveals our deep longing for identity. And we will find and keep our identity when we make God's opinion of us, namely His delight in us, the deepest root cause of our identity and glory.

We all seek our worth – our weight, our glory – in the eyes of another. We are born looking for someone looking for us, as we have seen with our recent guests Curt Thompson and James Bryan Smith. We seek to be safe, seen, soothed and secure. Only God is SAFE when it comes to placing our glory within His hands. Only God is the rational logical choice – why seek your identity in the mirror-eyes of others when His eyes are available? Only God can soothe/satisfy our longing for glory eternally. His opinion beats all others in quality, accuracy, depth, and power to transform. Why settle for less?

So, next time we are tempted to find glory (it can look like a search and a hunger for meaning, identity, fame, approval, love…) let's not go to our usual escape mechanisms, our indulgences of choice: social media, food, drink, shopping, addictions of any kind like porn or alcohol or drugs or gaming; let's not go first to our wife or husband or children or best friends. Go to God and wrestle through the unbelief until you remember the extent of the delight God takes in you. Say this to your heart: "God's delight of me is the source of my glory."

"Yahweh your God is among you, a warrior who saves. He will rejoice over you with gladness. He will bring you quietness with His love. He will delight in you with shouts of joy." (Zephaniah 3:17, HCSB) Rejoicing. Gladness. Quietness. Love. Delight. Joy. That is literally how God feels about you. who are you to disagree with Him? If God doesn't constantly think negative thoughts about you, why then should you?

Stephanie offers practical questions to assess our hearts when we receive glory from another: does it please my Father? Is it in accord with my identity in Christ? Does it glorify God ultimately? What does it do to my heart and my intimacy with Jesus? Does it draw me closer from Him or further away? Finally, is this glory measured in the Kingdom of God, or in the world of man?

Our legitimate, safe, appropriate glory is found in the delight God takes in us.

GOD'S GLORY, OUR DELIGHT | THE GOSPEL SPICE SERIES

Delighting in the glory of God. Does this concept strike you as reserved for spiritual contemplatives? What if, instead, it proved the highly practical, deeply foundational perspective you need right now?

Why does God's glory even matter in our day and age? How can we learn from Jesus to make His glory our true North and lifelong quest? What keeps us from fully stepping into this God-ordained purpose for our life? How do we kindle delight for God on a daily basis? And, once we have embraced God's glory as our heart's true delight, how can we then come alongside others?

Join us to cultivate a sincere delight for God's glory, rooted in an honest, hard look at the depth of our need, and in the much deeper Reality of His grace. Trace the glory of God through Scripture and in your own life. Behold the exact radiance of God's glory, revealed in Jesus. Learn to see yourself as Christ does—through the lens of the Father's love at the cross. Jesus offers to overwhelm our deadly self-centeredness with His resurrection power. He carries us every step of the way, even as He calls us to true humility on the path to glory.

Who has time to cultivate the delight that comes from pondering the glory of God? And yet, nothing could be more urgent today. Marthas and Marys, Peters and Johns—we are all invited to dare to dream of a lifestyle of God-centered delight. Nothing could be more practical.
Embrace the greatest quest of life.
Taste & See | Spice up your delight in God