PFA S10E01 - Paranoïa (avec Maurizio Iacono d'Ex Deo et Kataklysm)
Première émission de la dixième saison de l'émission metal extrême de Radio Metal...
L'émission de Radio Metal consacrée au metal extrême PFA est de retour pour sa dixième saison ! Bien décidée à se surpasser et à pousser le bouchon toujours plus loin, l'équipe a débuté les hostilités sur les chapeaux de roues et a proposé ce lundi 6 septembre 2021 une interview avec Maurizio Iacono de KATAKLYSM et EX DEO! [Partie Interview à 01:11:16]

Si vous nourrissiez encore le rêve d'être délivrés de la mélancolie cafardeuse et des pitreries vaseuses de PFA, abandonnez toute espérance ! Plus goguenards et déterminés que jamais, Eric Melkiahn et Jeff ont en effet prévu de grande chose pour cette dixième saison… Chroniques passionnées, commentaires facétieux et épanchements lyriques accompagneront ainsi vos soirées et, surtout, de nouveaux entretiens et interviews.

Pour inaugurer cette saison, c'est d'ailleurs une interview, et non des moindres, qui était au cœur de la première émission, puisque vous pouvez découvrir notre entretien avec Maurizio Iacono de KATAKLYSM et de l'épique EX DEO ! Nous abordons évidemment le nouvel album d'EX DEO, The Thirteen Years Of Nero, en paroles et en musique. Pour accompagner cette épopée sonore, une playlist riche de sorties récentes sera elle aussi au rendez-vous. Et il y en aura pour tous les goûts : du hardcore/sludge expérimental avec les lituaniens d'ERDVE, du blackened death avec les américains d'ÆNIGMATUM, mais aussi avec les égyptiens de CRESCENT, du post-black atmosphérique avec les australiens de VIXENTA, sans oublier une grosse dose de classique – mais pas tant que ça – avec AT THE GATES !

 
death metal

black metal

extreme metal

radio metal

metal

ex deo

kataklysm
Show notes
PFA S10E01 - Paranoïa
Animateurs : Eric & Jeff
Diffusée le 06/09/2021 sur Radio Metal
AT THE GATES - The Nightmare Of Being (Suède)
- The Paradox
- Touched By The White Hands Of Death
ÆNIGMATUM – Deconsecrate (Etats-Unis)
- Undaunted Hereafter
- Despot Of Amorphic Dominions
ERDVE - Savigaila (Lituanie)
- Smala
- Savigaila
VIXENTA - Polarity (Australie)
- Predation
- Fall Of The Divine
CRESCENT - Carving The Fires Of Akhet (Egypte)
- The Fires Of Akhet
---
Interview avec Maurizio Iacono d'EX DEO (Canada)
EX DEO - The Thirteen Years Of Nero [2021]
- Imperator 
- Boudicca (Queen Of The Iceni)
- The Head Of The Snake
- Britannia 9th At Comuldonum
- The Fiddle & the Fire
--
Epilogue : DEICIDE - Once Upon The Cross (Etats-Unis)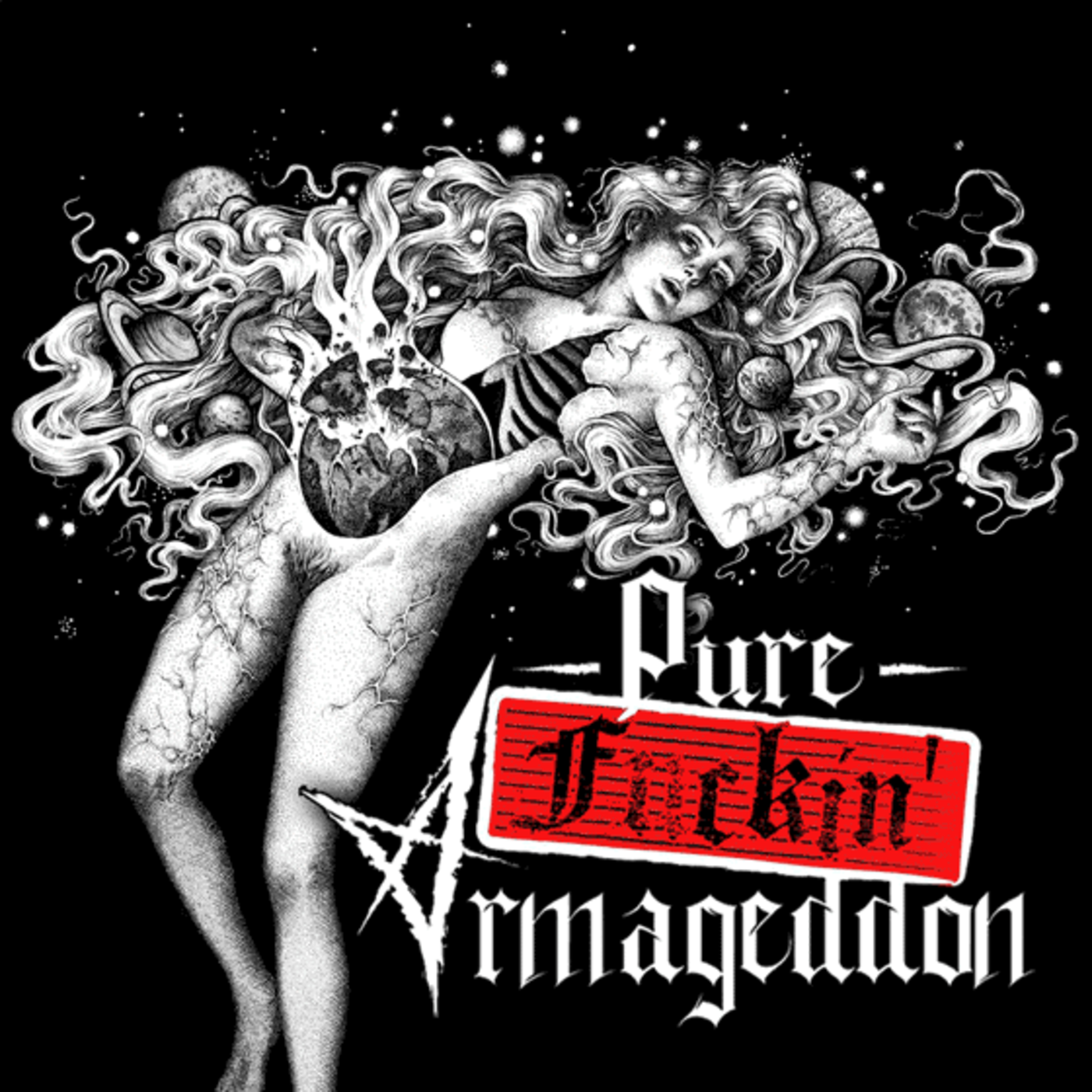 This episode is part of the
PFA
series
Pure Fuckin' Armageddon, l'émission metal extrême de Radio Metal
Les podcasts des émissions diffusées sur Radio Metal