PFA S10E02 - Arcana
Deuxième émission de la dixième saison de l'émission metal extrême de Radio Metal...
Présentée par Jeff et Eric Melkiahn.

C'est fourbu et rompu de fatigue que l'équipe de PFA a animé sa nouvelle cérémonie. Après avoir accompli le weekend dernier, dans l'ivresse et l'ardeur, leurs devoirs envers les forces de la nuit lors du Forest Fest, et pour perpétuer l'atmosphère sylvestre, votre homélie hebdomadaire de metal extrême a été grandement tournée vers la nature et la spiritualité.

Au travers de leurs derniers opus, WOLVES IN THE THRONE ROOM et AGRYPNIE nous font ainsi découvrir, chacun à leur manière, leurs rapports à l'esprit, aux sylves anciennes et à la contemplation, ainsi que leur fuite de la modernité. Des aspects qui seront aussi à découvrir avec les formation WOMAN IS THE EARTH et FLUISTERAARS. Enfin pour accompagner ces célébrations immatérielles, le groupe de black metal mélodique allemand GROZA, le projet de death metal de Martin Mendez (OPETH) WHITE STONES ou encore le supergroupe de death mélodique ACT OF DENIAL se joignent à la fête.
Show notes
PFA S10E02 - Arcana
Animateurs : Eric & Jeff
Diffusée le 13/09/2021 sur Radio Metal
ACT OF DENIAL - Negative (International)
- In the Depths of Destruction
- Slave
WHITE STONES - Dancing Into Oblivion (Suède)
- New Age Of Dark
- To Lie Or To Die
WOMAN IS THE EARTH - Dust Of Forever (Etats-Unis)
- Crystal Tomb
- Breath of a Dying Star
GROZA - The Redemptive End (Allemagne)
- Elegance Of Irony
FLUISTERAARS - Gegrepen Door De Geest Der Zielsontluiking (Pays-Bas)
- Het Overvleugelen Der Meute
---
Chronique : 
WOLVES IN THE THRONE ROOM - Primordial Arcana (Etats-Unis)
- Spirit of Lightning
- Primal Chasm (Gift of Fire)
- Underworld Aurora
AGRYPNIE - Metamorphosis (Allemagne)
- Wir Ertrunkenen
- Untergang
- Am Ende der Welt - Teil 2
--
Epilogue : BLOODBATH - Hades Rising (Suède)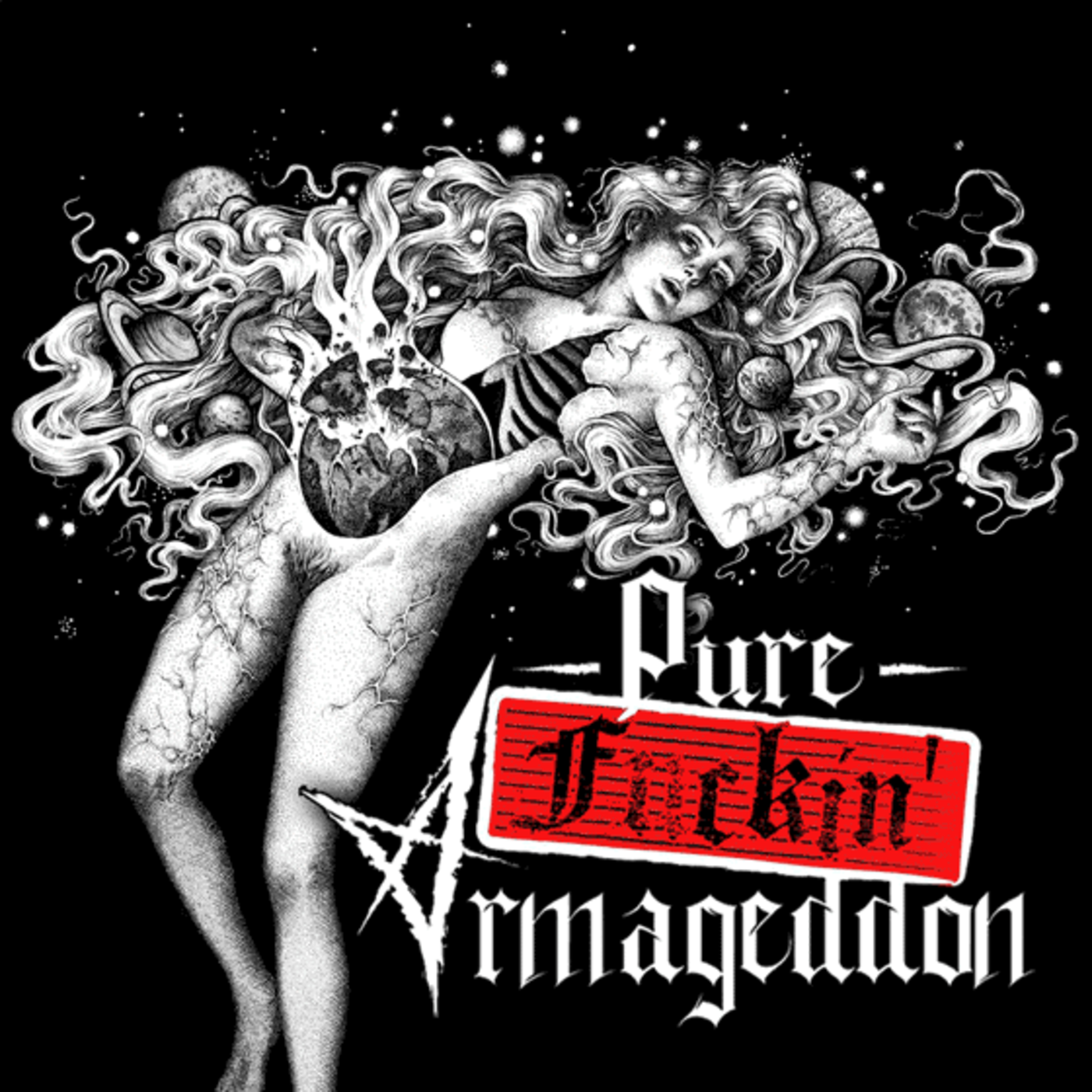 This episode is part of the
PFA
series
Pure Fuckin' Armageddon, l'émission metal extrême de Radio Metal
Les podcasts des émissions diffusées sur Radio Metal