PFA S10E07 - Resurgence
Septième émission de la dixième saison de l'émission metal extrême de Radio Metal avec la rétrospective Cradle Of Filth
Présentée par Jeff & Eric - Rétrospective Cradle Of Filth à 01:08:30

Certains groupes possèdent une aura qui dépasse largement le cercle de leurs auditeurs ou de leurs fans. CRADLE OF FILTH est assurément de ceux là ; parce qu'il a connu de nombreux aléas depuis sa création, parce qu'il a œuvré au sein de styles aux vocations hétérogènes, mais aussi parce qu'il s'est forgé une réputation chaotique. Une réputation qui s'est notamment construite au travers la figure de son meneur et chanteur, Dani Filth, dont les vocalises et les frasques fascinent autant qu'elles insupportent. Nous profiterons donc de la sortie de leur nouvel album, Existence is Futile, pour faire le point sur l'image du groupe et pour remonter ensemble le fil au cour d'une rétrospective qui nous fera redécouvrir en musique ce qu'est véritablement CRADLE OF FILTH…

Pour accompagner cette immersion dans les effusions extrêmes du gothique romantique britannique, l'équipe vous a préparé une playlist pleine de couleurs stylistiques avec le retour du black/death des polonais de HATE qui donnera le ton au black metal dissonant et expérimental de la formation australienne NORSE, au death metal suédois d'AEON et au black metal atmosphérique nord-américain de NOLTEM sans oublier un détour par les terres françaises avec la dernière offrande du label Antiq Records : le premier album, entre black metal et musique folk traditionnelle de la formation PAYDRETZ.
metal

extreme metal

radio metal

black metal

cradle of filth

death metal
Show notes
PFA S10E07 - Resurgence
Animateurs : Eric & Jeff
Diffusée le 11/10/2021 sur Radio Metal
AEON - God Ends Here (Suède)
- The Nihilist/Liar's Den
- God Ends Here    
HATE - Rugia (Pologne)
- Saturnus
- Resurgence
NORSE - Ascetic (Australie)
- Ascetic
- Fearless Filth Seeker
PAYDRETZ - Chroniques De l'Insurrection (France)
- Le Tocsin Nous Appelle
- Sous La Bannière Blanche
NOLTEM - Illusions In The Wake (Etats-Unis)
- Figment
---
Rétrospective CRADLE OF FILTH : 
To Eve The Art Of Witchcraft - The Principle Of Evil Made Flesh [1994]
Beauty Slept In Sodom - Dusk & Her Embrace [1996]
Desire In Violent Overture - Cruelty & The Beast [1998]
Her Ghost in the Fog - Midian [2000]
Carrion - Damnation and a Day [2003]
Nymphetamine (fix) - Nymphetamine [2004]
The Foetus Of A New Day Kicking - Thornography [2006]
Honey and Sulphur - Godspeed On The Devil's Thunder [2008]
Lilith Immaculate - Darkly, Darkly, Venus Aversa [2010]
Frost on Her Pillow - The Manticore and Other Horros [2012]
Right Wing of the Garden Triptych - Hammer of the Witches [2015]
Heartbreak and Seance - Cryptoriana - The Seductiveness of Decay [2017] 
Necromantic Fantasies - Existence Is Futile [2021]
---
Epilogue : HAVUKRUUNU - Yön Torni (Finlande)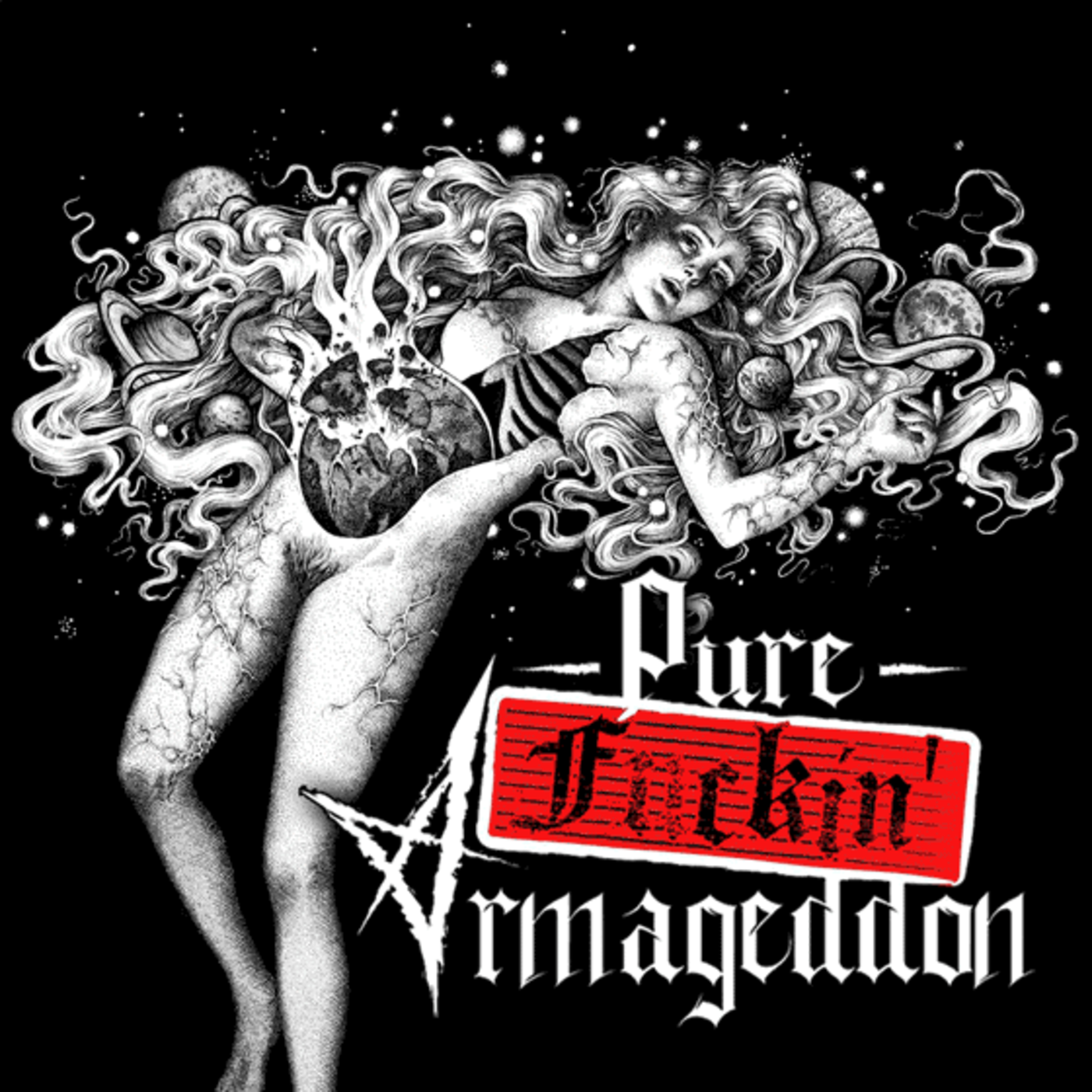 This episode is part of the
PFA
series
Pure Fuckin' Armageddon, l'émission metal extrême de Radio Metal
Les podcasts des émissions diffusées sur Radio Metal