PFA S10E24 - Irrationnel (avec STENGAH)
Emission metal extrême du lundi 14 février 2022 avec l'interview de Stengah
Présentée par Eric & Jeff.  Partie interview à partir de 01:13:20

Fondé par le batteur Eliott Williame en 2013, STENGAH a d'abord arpenté les scènes pour se faire connaître en premier lieu avec des prestations positives énergiques, foulant même les planches du prestigieux Wacken Open Air en 2017. Aujourd'hui le groupe présente son premier opus très attendu, assurément réfléchi et complet. Nous parlerons avec le fondateur de leur musique aux multiples visages, présentant un concept bien façonné autour de la création et de la reconnexion avec soi, l'occasion de découvrir un projet qui pourrait bien s'inscrire dans la lignée des futurs groupes incontournables de la scène française…

En plus de cette entrevue, nous présenterons dans la première partie de l'émission un autre groupe de metal progressif venu des Etats-Unis avec THE FINAL SLEEP et son deuxième album Vessels Of Grief. Une partie de la playlist sera dédiée à la scène black metal atmosphérique underground avec la découverte des projets MOSSGIVER et A PALE DECEMBER, tandis que nous reprendrons une dose de brutalité avec les surprenants suisses de NEAR DEATH CONDITION et nous laisserons écraser par l'ogive MASS WORSHIP !
Show notes
PFA S10E24 - Irrationnel 
Animateurs : Eric & Jeff
Diffusée le 14/02/2022 sur Radio Metal
Podcast : bit.ly/pfas10e24
MOSSGIVER - The Song Among Branches (Slovénie)
- Speaking For The Light
NEAR DEATH CONDITION - Ascent From The Mundane (Suisse)
- Ascent from the Mundane
- And Then We Have Shined Above All...
A PALE DECEMBER - Death Panacea (Italie)
- Simulacrum
MASS WORSHIP - Portal Tombs (Suède)
- Specular Void
- Portal Tombs
- Scorched Earth
THE FINAL SLEEP - Vessels Of Grief (Etats-Unis)
- Screaming In Silence
- Until It Ends
---
Interview avec Eliott Williame de STENGAH (France)
STENGAH - Soma Sema [2022]
- At The Behest Of Origins
-.Above Inhumanity
- He And The Sea
---
Epilogue : CANNIBAL CORPSE - Necrogenic Resurrection (Etats-Unis)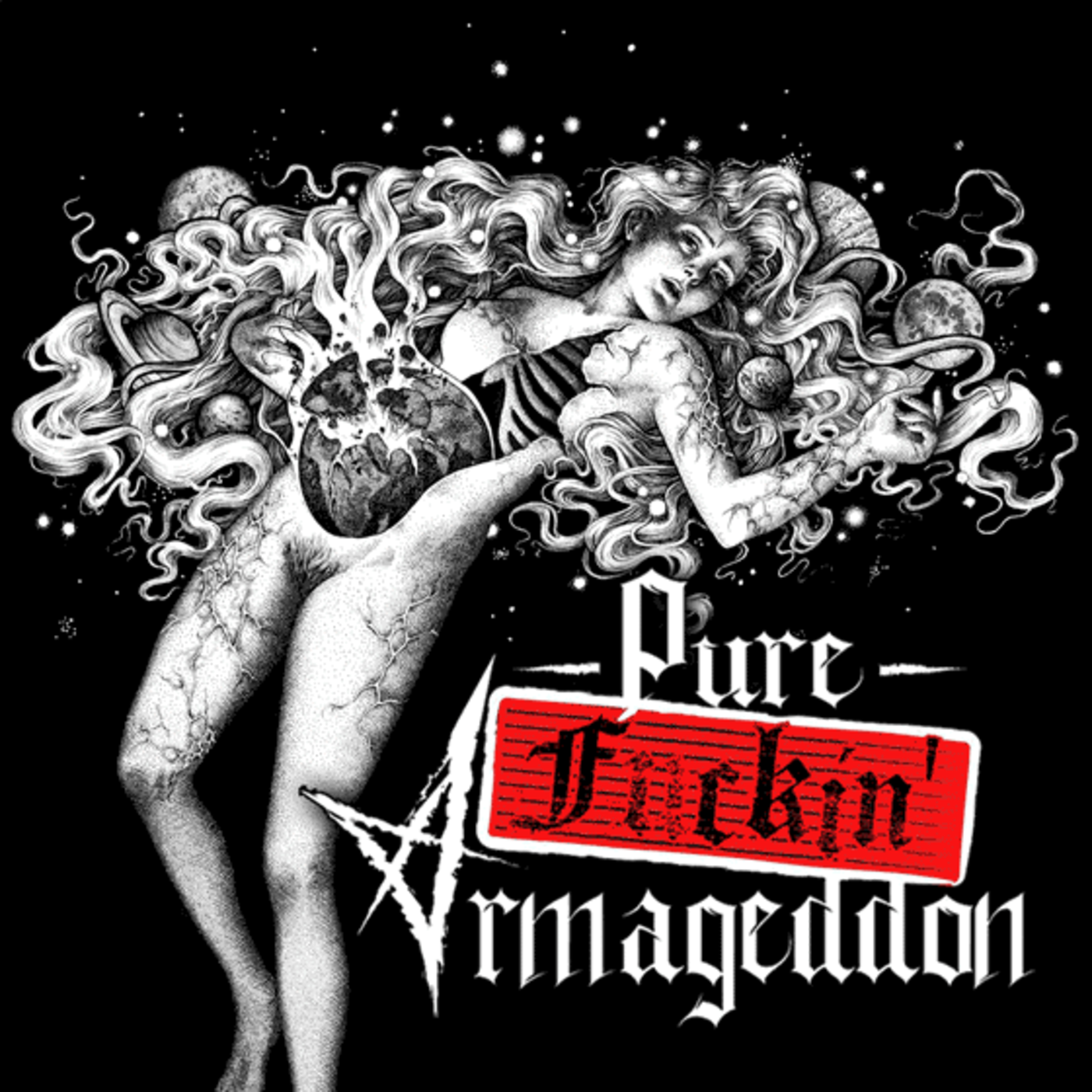 This episode is part of the
PFA
series
Pure Fuckin' Armageddon, l'émission metal extrême de Radio Metal
Les podcasts des émissions diffusées sur Radio Metal