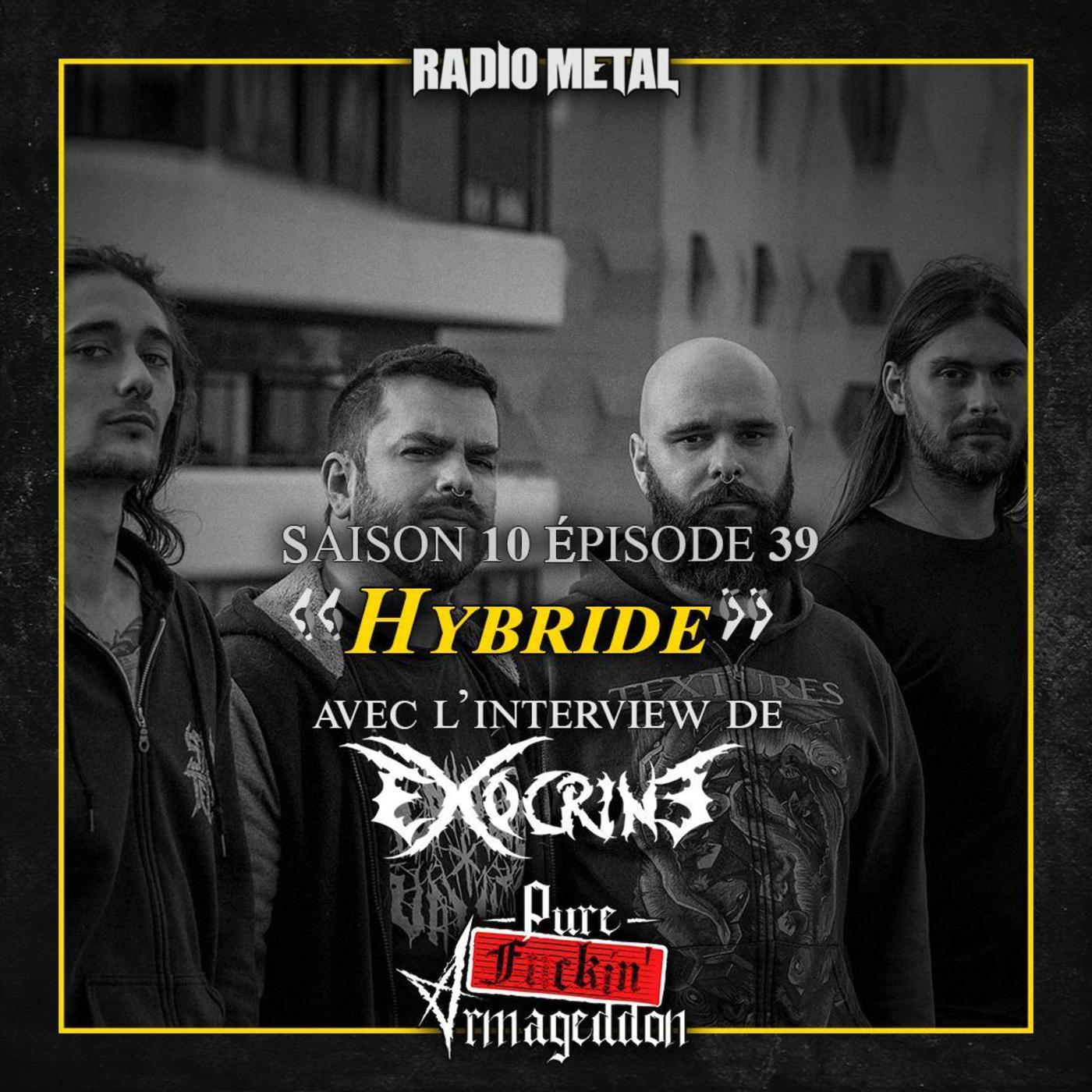 PFA S10E39 - Hybride (avec EXOCRINE)
Emission metal extrême du lundi 6 juin 2022 avec Sylvain Octor-Perez d'EXOCRINE
Présentée par Jeff & Eric Melkiahn. Partie EXOCRINE à 01:09:52

Le sud-ouest est incontestablement une terre de tech death metal ! Pour la nouvelle génération, il faut désormais incontestablement compter sur les bordelais d'Exocrine présent dans le milieu depuis bientôt dix ans. A raison d'un album quasiment tous les deux ans (!), la formation a véritablement commencé à faire du bruit avec sa signature chez Unique Leader Records au moment de la sortie de Molten Giant de 2018. Suivi par Maelstrom, orphelin des concerts car sorti au milieu de la pandémie, puis par The Hybrid Suns pour lequel nous recevons le guitariste Sylvain Octor-Perez ce soir, le groupe n'a donc pas chômé et s'apprête même à ouvrir la Altar du Hellfest le dimanche 19 juin… Nous parlerons de ce nouvel opus, du concept mais aussi de bien d'autres sujets avec le musicien dès 21h30.

Une émission qui sera dans la veine technico-brutale dès la partie playlist puisque nous évoquerons également les dernières sorties d'ORIGIN et ARTIFICIAL BRAIN. Dans un versant plus progressif et mélodique nous présenterons le nouvel opus des américains de IATT, ainsi que de TEMPLE OF VOID pour l'aspect plus doom… Evidemment, comme il est impensable de passer à côté du black metal, nous présenterons le premier opus du groupe français ARIES !



Show notes
PFA S10E39 - Hybride
Animateurs : Eric & Jeff
Diffusée le 06/06/2022 sur Radio Metal
ORIGIN - Chaosmos (Etats-Unis)
- Cogito, Tamen Non Sum
- Decolonizer
IATT - Magnum Opus (Etats-Unis)
- Ouroboros
- Seven Wandering Stars
TEMPLE OF VOID - Summoning the Slayer (Etats-Unis)
- Deathtouch
ARIES - Le Dernier Sacre (France)
- Oriflamme
ARTIFICIAL BRAIN - Artificial Brain (Etats-Unis)
- Celestial Cyst
- Insects And Android Eyes
---
Entretien avec Sylvain Octor-Perez d'EXOCRINE (France)
EXOCRINE - Maelstrom [2020]
- The Kraken
EXOCRINE - The Hybrid Suns [2022]
- The Hybrid Suns
- Dying Light
EXOCRINE - Maelstrom [2020]
- Abyssal Flesh
---
Epilogue : VULVODYNIA - Eternal Wasteland Of Galaxies (Afrique du Sud)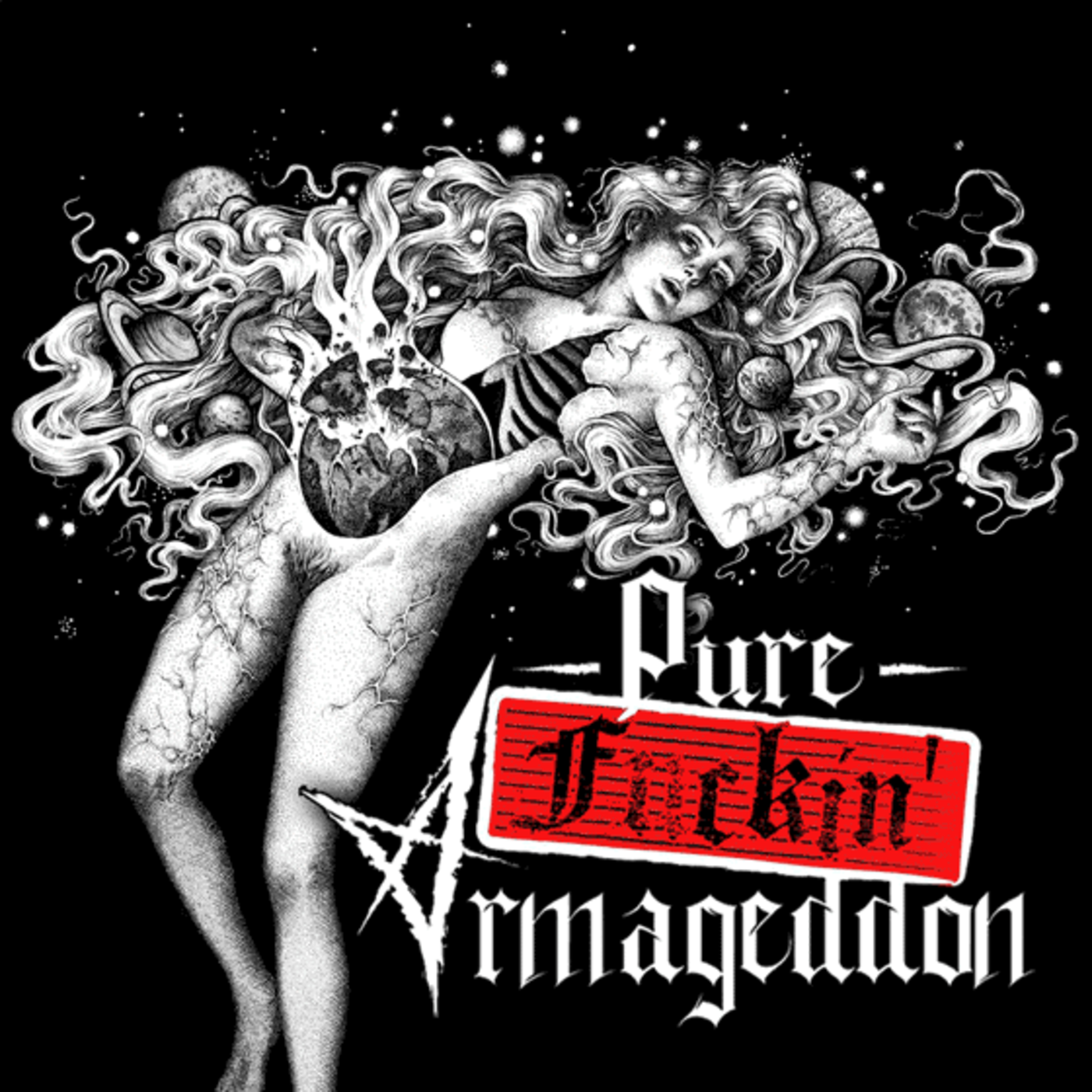 This episode is part of the
PFA
series
Pure Fuckin' Armageddon, l'émission metal extrême de Radio Metal
Les podcasts des émissions diffusées sur Radio Metal