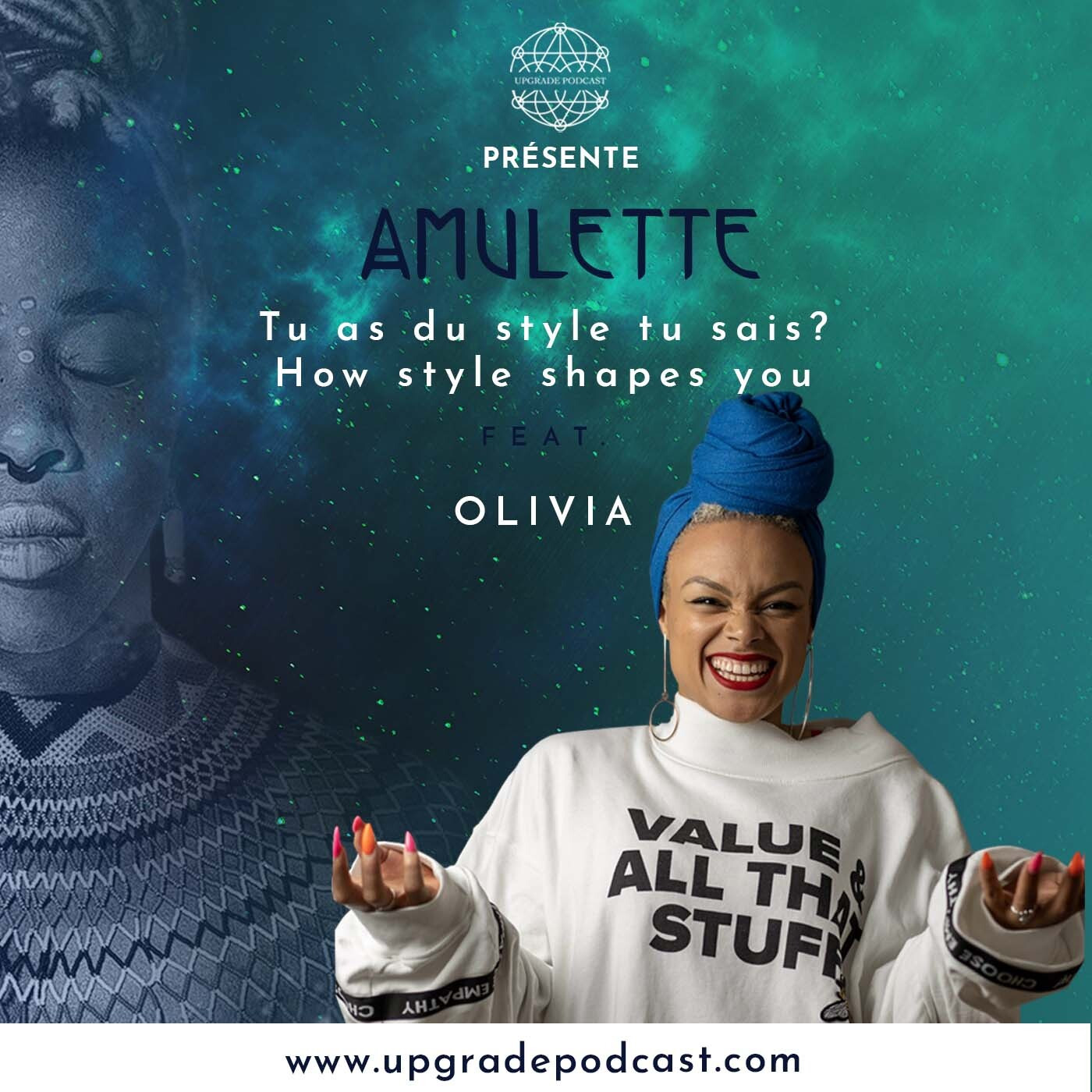 S02EP03: How style shapes you
In this episode I am honored to welcome Olivia Igwe, a London-based stylist, personal shopper and fashionista.  This episode is a conversation in 2 parts: one in French and one in English. We talk about freedom of style, validation of Beyonce and the courage to be yourself.

Les réseaux sociaux d'Olivia :
Website: www.oliviaigwe.com 
Instagram: https://www.instagram.com/oliviaigwe/
Facebook: https://www.facebook.com/OliviaIgweInt/
LinedIn: https://www.linkedin.com/in/oliviaigwe/

 

BIOGRAPHY Olivia IGWE

Described once as "an unusual nomad", Olivia was born in Cambridge in the United Kingdom.

Her family was always moving due to her Dad's job as a civil engineer and later becoming a Consultant,

Speaker and Moderator in the Retail Industry.

Olivia spent her early childhood traveling from East of France, Strasbourg, to Germany, to The

Netherlands, going back to France, Paris, then moving to Italy from Firenze to Napoli and now

being based in London.

In Paris, Olivia attended the much sought Instituto Marangoni Fashion school, where she

graduated with a degree in Fashion Styling, a passion working with High-End Magazines,

Celebrities, Designers to well known Fashion Houses such as Christians Dior, Givenchy, Aline

Ocho, Adidas, Nike, Balenciaga, Rick Owens, Emporio Armani, Karl Lagerfeld, Modus Mensus,

Numero.

She also qualified as a Personal Shopper, Image Consultant in Switzerland to dig deeper into

body image and colours matching.

For Olivia, styling is about expressing yourself. She enjoys mixing different styles, eras, colours

and ethnic prints to get a daring and inimitable looks.

Olivia has always been a Creative Entrepreneur and as a result is wanting to empower female

lead business owners to dictate their story with class. Owning, claiming their crown with their

personal Signature Style and to walk with excellence.

Styling is a second skin and should be used the right way while infusing Chakra Charting but

also falling in love with thy self. The best gift one can give to her self is walking in purpose and

on purpose.

 

Today, Olivia Igwe, does the Legendary London Experience, which is a personalised,

unique personal shopper service based in London, UK.

Olivia guarantees a transformation will take place by:

 

- Knowing and use the strengths of your personal style to influence your audiences perception of

who you are and what you do.

- Defining your style through your body shape, face shape, colours matching and Chakra Charting

- Investing in long term pieces that lasts a life-time.

- Grabbing the attention and build rapport with your audience.

- Tips on how to pose.

- Understanding how you alter a simple style with powerful details.

- Being a more confident leader.

- Being a stylish women.

- Finding my personal blueprint.

- Receive compliments from friends, colleagues and complete strangers.

 

Olivia believes every woman can rebirth again but it takes a decision.

 
Amulette est un podcast créée par Valérie Djoumessi, une entrepreneuse basée à Paris, directrice artistique de l'agence événementielle familiale, Upgrade Agency.