Spice up your marriage | with Bill & Pam Farrel
Marriage Meet-Up: the smart way to stay joyfully married!
Episode 103 - Stephanie welcomes Bill & Pam Farrel today to discuss marriage. Bill and Pam both grew up in highly dysfunctional homes with backgrounds that statistically guaranteed failure in their relationship; yet here they are, many decades later, with a thriving marriage and a full-scale ministry, LOVE-WISE, dedicated to coming alongside couples in every stage of married life.

They say, "If you want a great love life, you must grab a hold of God's wisdom." This applies to all meaningful relationships! So, whether you are married or not, you will discover valuable lessons for key relationships in your life in this episode. For example, Bill shares how his family comes from a regrettable tradition of breaking ties with parents, dating back 4 generations, and how he now has created an atmosphere where his father, his son and grandson all get together with him—4 new generations of Farrel men getting together, something that has not happened in the previous 4 generations. This is one of many Farrel traditions and rituals that are now sparking positive relationships into the new generations.

If you are married, we warmly invite you to listen to this episode (again?) with your spouse, take notes, and then implement one of the many suggestions in this interview!

Bill and Pam share how, as newlyweds, they would "stalk" happily married, older couples at church and dare to ask them the hard questions of married life—and the unexpected blessings they would receive in these initial formative relationships with everyday heroes of married life.

They explain that everyone can have a good marriage; depending on the role models you had growing up, you might need to be more intentional about the decisions you make and the instincts that have been drilled into you from potentially negative examples.

They explain that individuals often marry what they don't have—namely, someone with a very different skillset. This is a tremendous opportunity, but it will also often lead to a different approach to marriage, resulting in tension. How can we learn to work as a team in marriage, listening to and understanding one another in practical ways? Bill & Pam share with us the three AHA categories that they have created for every couple: Attitudes, Habits, and Affections. They say, "marriage doesn't just take work. It takes smart work."

Bill and Pam remind us that marriage is about adding value to each other's life—and keeping in the forefront of our mind how our spouse enriches our life.

Pam & Bill had a fun time picking spices to describe one another—the conversation itself is a window into their relationship. Pam is jalapeno and chipotle, while Bill just might have curry overtones! You're going to have to take a listen to find out. We challenge you to have this conversation with your spouse and decide on a spice that best represents each of you!

GOSPEL SPICE GIVEAWAY

Bill & Pam Farrel are giving away a set of "Marriage Meet-Ups" books—one for the wife, one for the husband. Go to gospelspice.com/giveaway to enter for a chance to win. Winner will be announced two weeks after episode airs. If you are listening to this episode after this particular giveaway closes, please stay tuned for upcoming giveaways with new exciting books!

FIND OUT MORE ABOUT BILL & PAM FARREL at www.Love-Wise.com

Bill and Pam Farrel are relationship experts, international speakers, and Directors of Love-Wise. They have been married and in ministry for 42 years.  Bill has experience as Youth Pastor, followed by 15 years as a Lead Pastor; then was Pastor of Small Groups for Dr David Jeremiah at Shadow Mountain church.  Pam served alongside Bill in youth work then served as Director of Women's Ministry during Bill's years as a Pastor.

They have written 50+books including best-selling Men Are Like Waffles, Women Are Like Spaghetti , 10 Best Decisions a Single Can Make, 7 Simple Skills for Every Man, 7 Simple Skills for Every Woman and their 10 Best Decisions series (for couples, singles, parents, grads, leaders, men and women).  Their books have been translated into 15+ languages.

Pam is the co-author of the Discovering the Bible: an amazon bestseller, creative Bible study series.  The Farrels have spoken for a wide variety of groups: overseas for missions, the military and government sponsored events (including keynoting at National Marriage convention sponsored by government of Singapore); In the USA and Canada for churches, conference centers, community groups as well as the military and businesses.  Their wit and wisdom make them popular speakers and podcast, radio and TV guests (Moody network, Family Life Today, Focus on the Family, Dr. Dobson's Family Talk radio, A Better Us TV and most TV networks).

The Farrels also enjoy helping people with their most vital relationships online in the Living Love-Wise Community. Recently, the Farrels moved near Bill's 91 year-old parents to help with their care. The Farrels enjoy time with their grown children, their spouses and young grandchildren, and when they are not working in ministry, or with family, you may find them walking the beach, biking, or kayaking from their down-sized home on a live aboard boat docked in Southern California.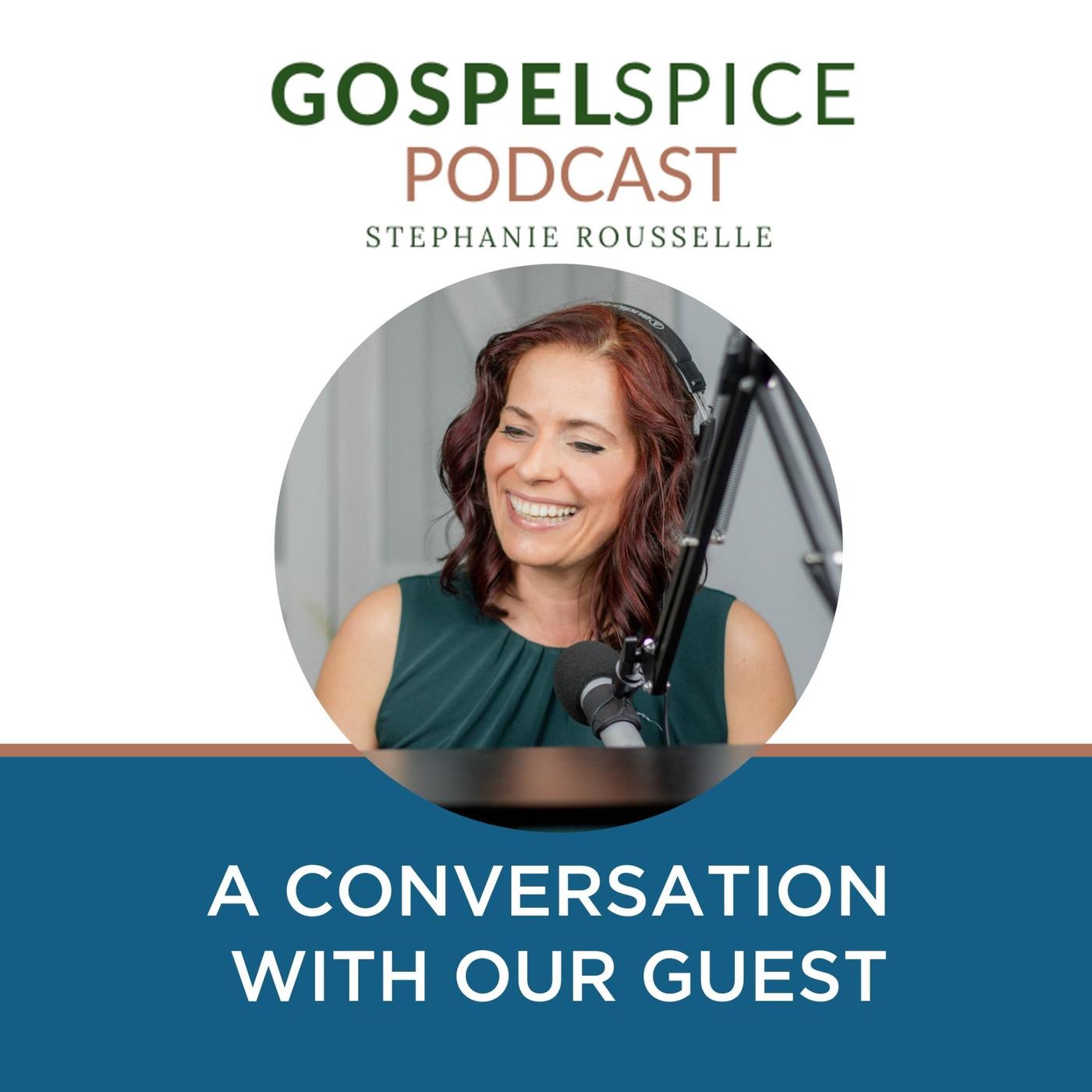 Stephanie invites you to discover the amazing journeys of our guests
Taste & See | Faith in Jesus Christ