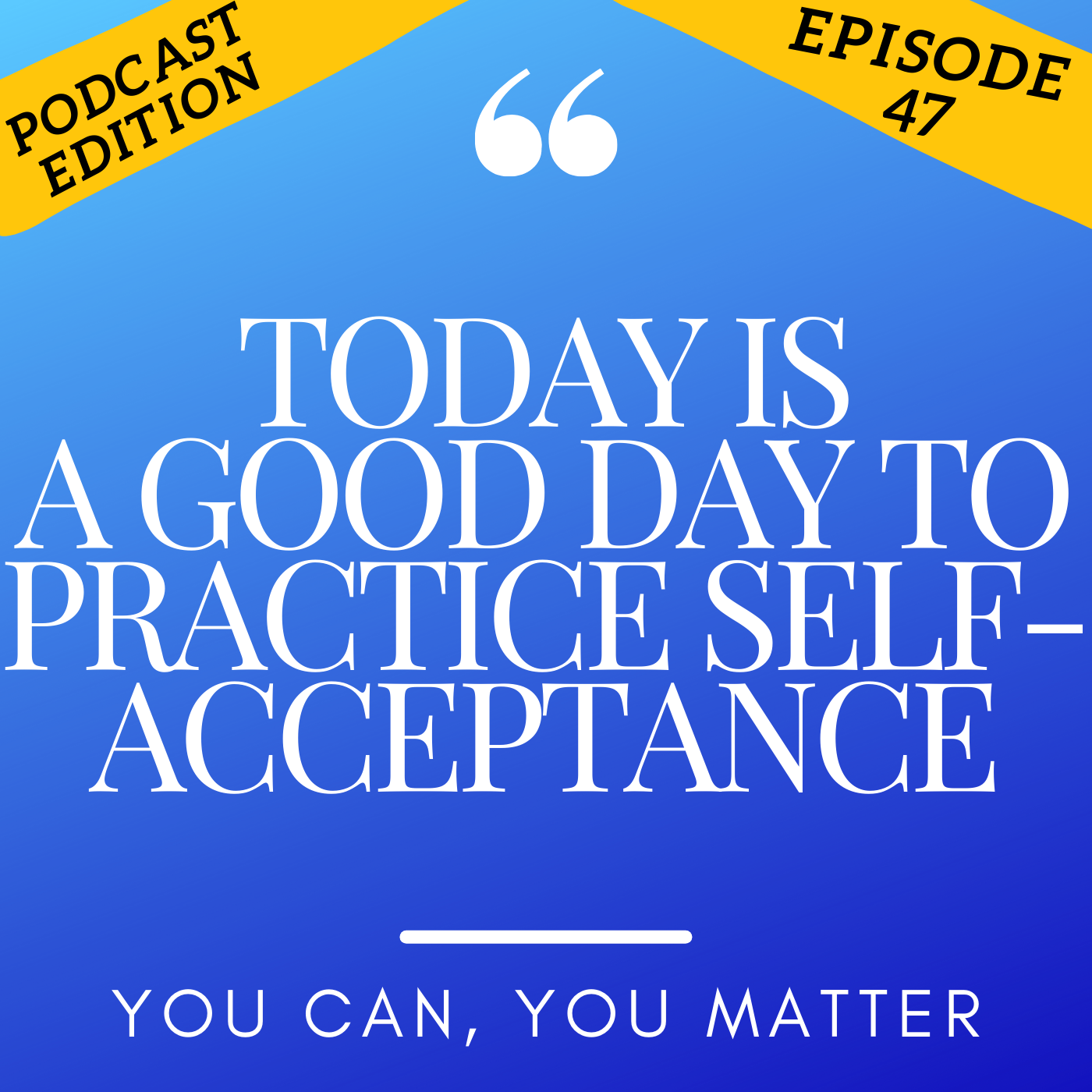 Today is a Good Day to Practice Self-Acceptance (part 2/4)
In today's episode I share with you 7 principles to help you practice self-acceptance. xxx
Self-awareness questions of the day : 

How do you to practice self acceptance ? Or how would you wanna to practice it more ?
(you'll find other questions within the 7 principles I'm sharing)


Book of the day :  https://www.goodreads.com/book/show/39736045-love-for-imperfect-things

"Love for Imperfect Things: How to Accept Yourself in a World Striving for Perfection" by Haemin Sunim.
The extract I read: 

«  It's okay that you have flaws,
how could our lives be as clean and white as a blank sheet of paper ?
Life naturally takes a toll on our bodies, our minds, our relationships.
Rather than choosing a life in which you do nothing for fear of making a mistake, choose a life that improves through failure and pain.
And shout out loud to your struggling self : I love you so much. »

The picture I'm refering to about wishing we were somebody else : 
practice self acceptance

self acceptance tools

improve your self esteem
Wake up with inspiration to become the version of yourself, one day at a time !