TOPS: PC 2.9
Zemo Dance Revolution
The siblings are feeling super human and bring there super human abilities to discuss the topic for episode nine.  The ninth episode, we discuss the closing of "The Falcon and the Winter Soldier".  The series that recently had its season finally on Disney+.  

***Warning:  Spoilers are discussed throughout the entirety of this episode.***  

 

5 Minute Sneakerhead; a Custom Air Max 90 is brought into the studio.

"What's in the Box?"; a comic is purchased from across the country from TorpedoComics, this time we are lost with the glare from the Mylar Bag.

This episode is sponsored by Minds Eye Comics in Burnsville, MN; with a new collaborative initiative with VAN's shoe company to support small business's with Foot the Bill.  

Introduction and Outro track mixed and created by producer: Frenchthe God.  Follow Frenchthe God on Instagram @frenchthegod1.

 

The Following Book will be a part of our first giveaway:

Please follow the following link here.

You will have 4 questions to answer:

1) First Name

2) Last Name

3) Email Address (We have to be able to email you)

4) What is your favorite fandom Genre? Why?

 

The Following Comics were pulled from the Mystery Box:

 

e'S COMIC RECS:

 

WHY WE LOVE COMICS:
TFAWS

The Falcon and The Winter Soldier

5 Minute Sneakerhead

Es Comic Recs

Whats in the Box?

Nike

Air Max 90

Minds Eye Comics

Why we love comics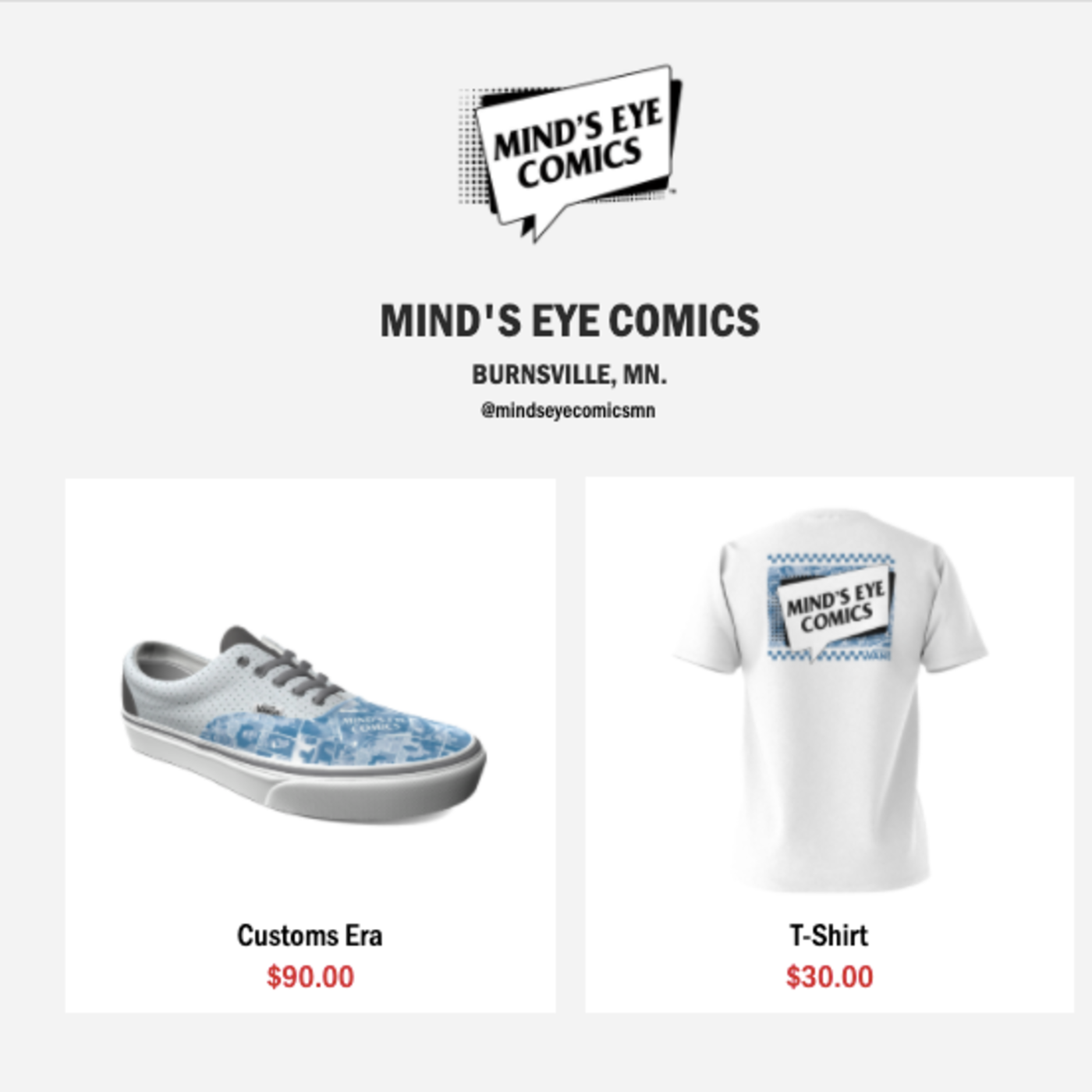 Two siblings discussing things pertaining to Popular Culture.