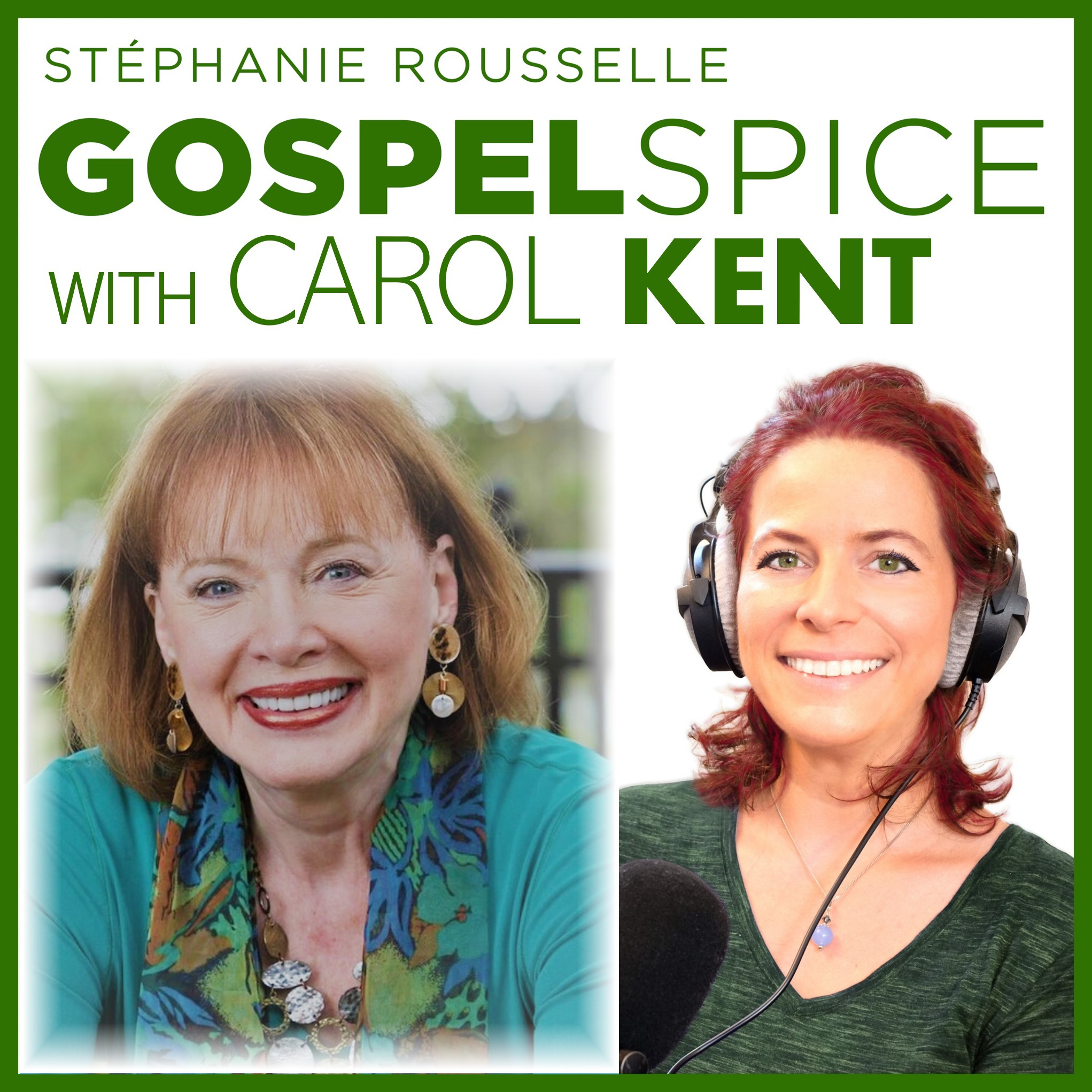 What do you do when life sends its worst? | with Carol Kent
Relationships. Marriage. Identity. Choices. It's all in "Staying Power," Carol Kent's latest book.
Episode 74 - Stephanie is thrilled to welcome bestselling author and international speaker Carol Kent. We tackle many topics around the theme of external circumstances bringing strain on marriages, and the great crises of life.

Carol shares with openess and vulnerability about the unfathomable struggle of her only son's lifetime incarceration for first degree murder. In this context, she is co-author of her latest book, Staying Power.

Too often, when a life crisis hits, a marriage suffers--even a healthy one--and all the personality profiles and couples' therapy in the world won't keep your marriage from experiencing the tough stuff. So how do you and your spouse face the stresses put on your marriage and not only stay together but come out on the other side even more loving and committed?

"This book addresses the choices, practices, and principles that can make a marriage stronger when faced with the types of crises that come from outside the marriage through no choice of the husband or wife — life crises that we all are hit with at some point," write the authors.

 If you've enjoyed this episode, you will LOVE our Gospel Spice series! Check out the first episode of each season (it will launch in the same app you are using to listen to this episode):

 The Gospel of Matthew: https://www.podcastics.com/episode/3281/link/

 

The Psalms: https://www.podcastics.com/episode/33755/link/

 

The Gospel of Luke: https://www.podcastics.com/episode/40838/link/

 

The Book of Proverbs: https://www.podcastics.com/episode/68112/link/

 

GOSPELSPICE GIVEAWAY WITH CAROL KENT

Carol is giving two copies of her bestselling book, Staying Power, to two Gospel Spice Podcast listeners! Go to gospelspice.com/giveaway to enter for a chance to win. Winner announced in our next episode!

 

GET TO KNOW CAROL KENT

"What makes my heart sing?" asks Carol. "Speaking to groups looking for messages that include humor and hope that speak to today's challenges by pointing to God's Word." She says, "I think women need to laugh because life is challenging, but I also think they want to go deeply into God's Word and find out how to live in the middle of relationship struggles, difficult choices, and hidden fears. Women are longing for authenticity and practical strategies for living out their faith. I've spoken at large arena events for Women of Faith, Extraordinary Women, and Women of Joy.

You will find Carol at carolkent.org - Go check out the amazing wealth of resources that are available there, on so many topics! Make sure to purchase Staying Power everywhere books are sold.

Go to speakupforhope.org to find out more about this amazing prison ministry.

-----------

DID YOU KNOW?

The Gospel Spice Podcast is part of a larger range of tools brought to you by Gospel Spice Ministries. 

Would you consider supporting this show today? It comes to you completely free, but is labor-intensive to produce. For the price of a cup of coffee or two, your monthly support of $5 or $10 would make a huge difference! Donate HERE today.

The Gospel Spice Ministries exist to inspire Christ-followers in our generation to delight in the glory of God by knowing and experiencing Jesus more intimately. We provide resources to empower Christian leaders across generational, social, ethnic and geographical boundaries towards more intimacy with Jesus Christ and discipleship effectiveness through a Biblical Christocentric foundation. The Gospel-Spice Ministries provide a safe environment for spiritual and community growth empowering people to know Christ more intimately, serve one another more powerfully, and reach the world for Jesus.

Gospel Spice Ministries is a non-profit organization registered under the tax-exempt 501c3 status. Your donations are tax-deductible under IRS Section 170. We want to be the best possible stewards of your financial support.

YOU ARE INVITED to follow in the footsteps of Jesus this fall!

Stephanie invites you to join her for this virtual tour of first-century Israel to experience Jesus' teachings like never before. This original online Bible Study by Gospel Spice will be taught exclusively from October 5 to November 16, 2023. Go to gospelspice.com/footsteps to register, and all the details!

 
Carol Kent

Staying Power

what to do when life sends its worst

strong marriage

stronger marriage

christian marriage

gospel spice

gospel spice podcast

christian podcast

valentines day podcast

valentines day

stephanie rousselle

gospelspice

gospelspicepodcast

faith

christian faith

how can i save my marriage

help my marriage

marriage help

marriage support

christianity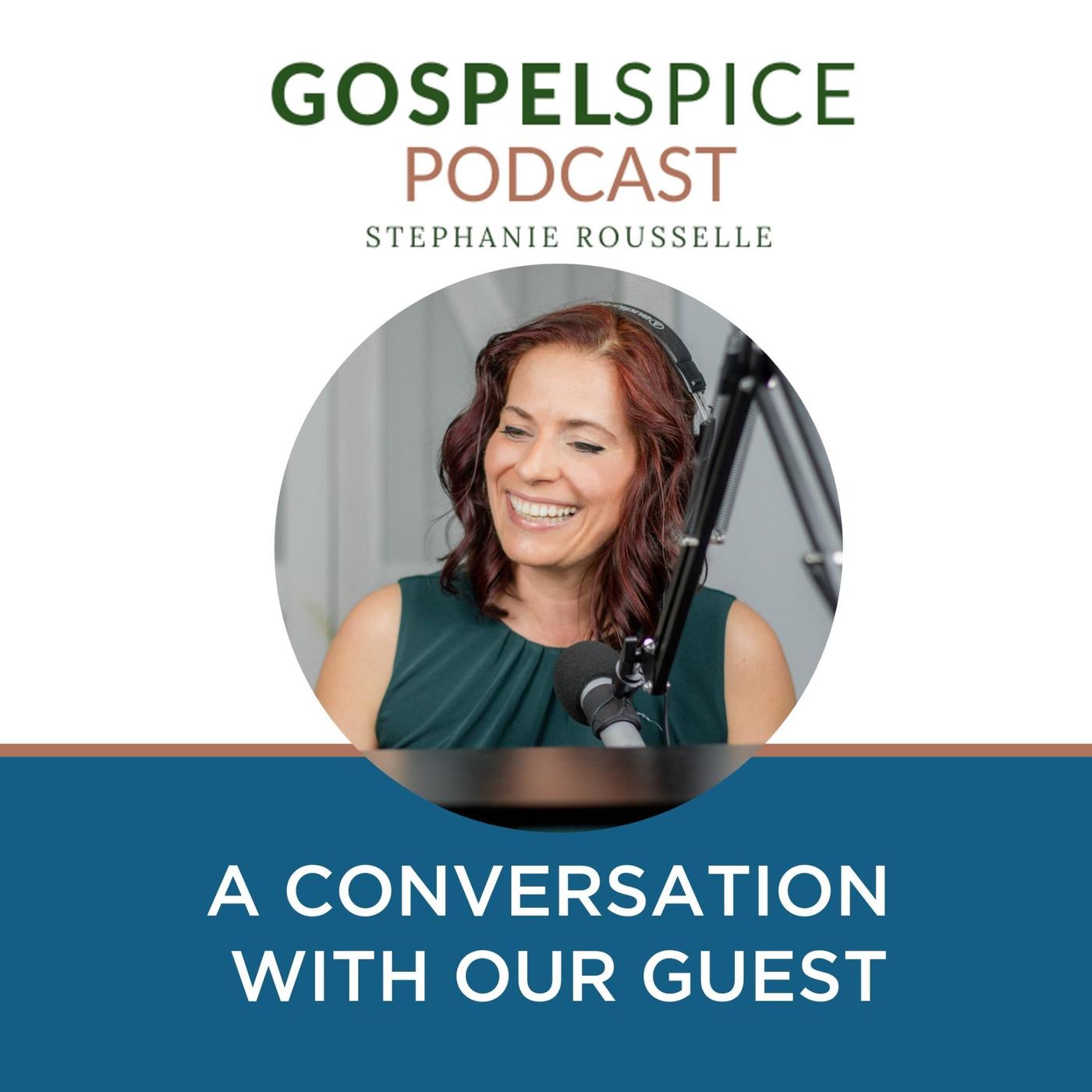 Stephanie invites you to discover the amazing journeys of our guests
Taste & See | Faith in Jesus Christ