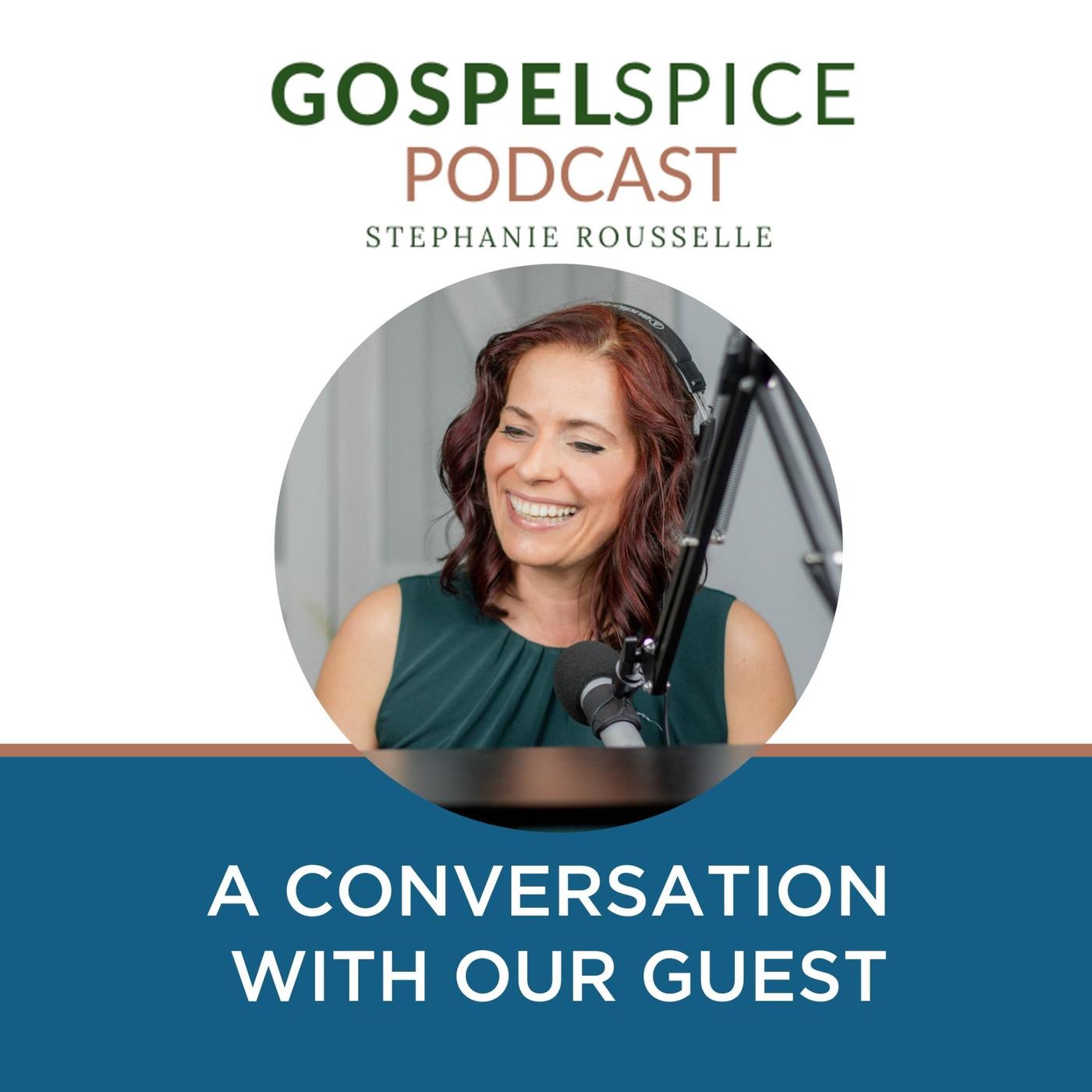 You're invited! Celebrate 100 episodes with our team
It's a party! Peek behind the Gospel Spice scenes
Please use the following link to support us. Thank you!
Support us!
Episode 100!!! Whoa! What a celebration today here at Gospel Spice!! We are rejoicing over God's relentless faithfulness as we reach this symbolic milestone. ONE HUNDRED episodes! That's over 65 hours of content, and countless hours of teamwork. What better way to celebrate with YOU, our beloved listener, than to invite you to join us behind the scenes and discover how the Gospel Spice Ministries work to serve YOU each week??

Stephanie is joined by the entire Gospel Spice team: Chera, Linda, Angel, Lindsay, Angie and Beth, not to mention her husband Jonah who makes a quick appearance despite his dislike of the spotlight! In this double-length episode, you will hear each one's heart to delight in God's glory. And you will understand anew how Stephanie counts herself the most blessed of ministry leaders, being supported by such an amazing team!

You will hear from Chera and her passion to deepen your intimacy with God through worship and glimpses at His beauty. You will hear from Jonah and his wisdom on how to navigate our culture today, and how to keep our eyes on what truly matters. You will experience the beauty of discipleship through the eyes and heart of Linda, and the passion to share the gospel to the ends of the earth that Angel will communicate to you. You will be drawn deeper into delight for God's glory through Lindsay's perspective. And finally, you will hear about the nuts and bolts of the ministry through Angie and Beth! What a journey this has been--and what a testimony to God's unfailing love.

Through it all, we invite you to celebrate God's goodness and to tell us YOUR story. So, email us at contact@gospelspice.com and tell us what God is doing in your life!

Starting next week, you're invited to enter our latest series, "Identity in the battle." The podcast episodes will take you deep into some of the chapters of the Epistle to the Ephesians. If you wish to go deeper, we have all sorts of free resources, such as optional quiet time sessions, prayers, journaling, and also an option including everything you need to come alongside someone else through this series. Register for free at gospelspice.com/identity today! This is a unique add-on to your Gospel Spice experience. Taste and See that the Lord is GOOD!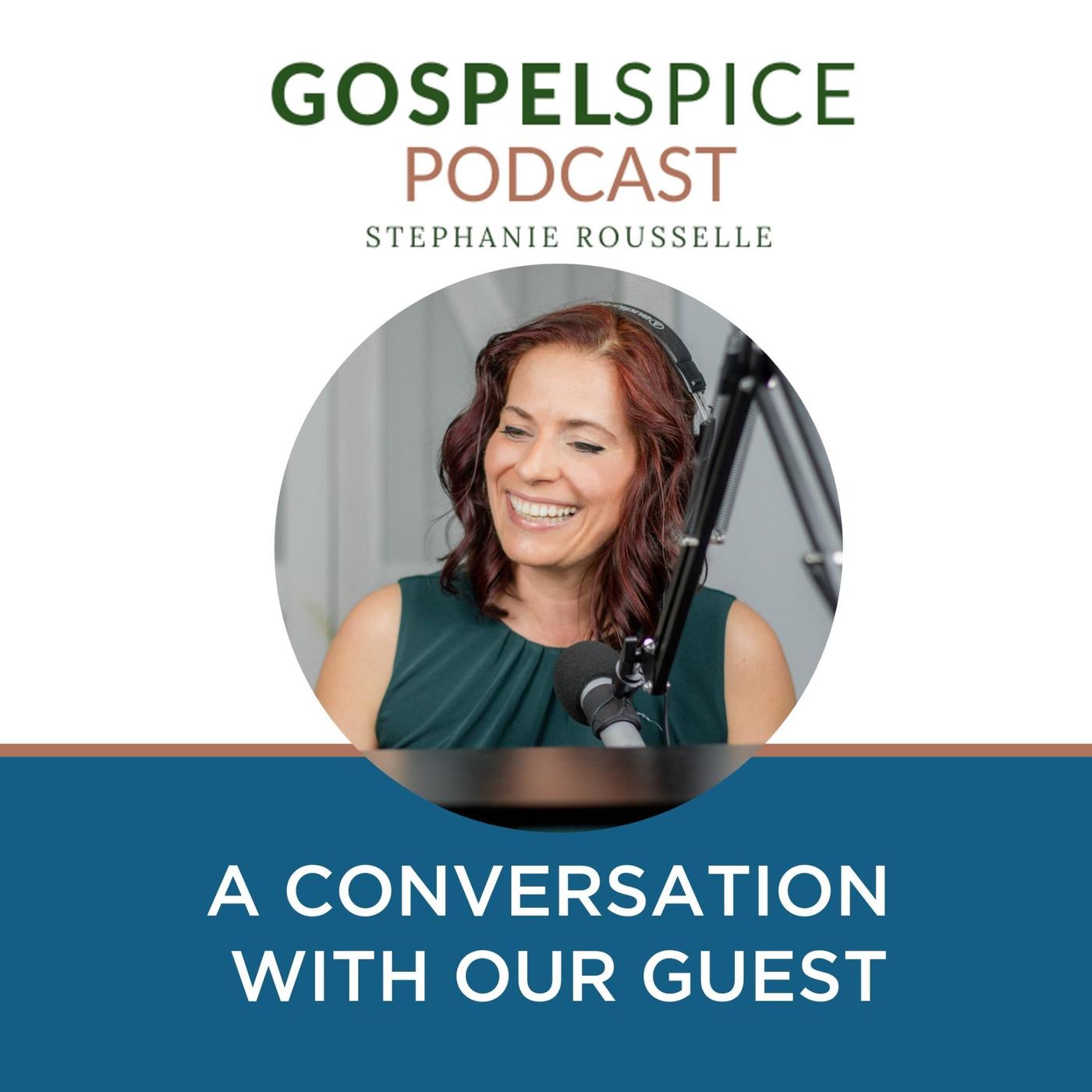 Stephanie invites you to discover the amazing journeys of our guests
Taste & See | Faith in Jesus Christ